Hyödyllisimmät arviot
6 Heinäkuu 2017
Works well
Works as good as any other phone holder, only just fits a pixel XL with a spigen case but holds it securely
Dejan T
Ptuj
Lumia 950 XL
24 Huhtikuu 2017
Item as described
Item was received promptly and well packaged. It is easy to mount and use. My Lumia 950 XL fits on it well, even with it's protective cover on. But it feels a little heavy, I hope it will stick. Have yet to try it on the road.
31 Maaliskuu 2017
mixed reviews
When I read the description stating the in-car mount could accommodate mobile cases, I thought my Apple Silicone Case for iPhone 6 would be included. After driving a couple of miles on the first use however, the in-car mount lost suction and my phone fell. This startled me as it was unexpected. I simply removed the case and it has since worked a charm. I like the way it tilts. It's inconvenient removing and inserting the Apple Silicone Case for driving but not much of a hassle to warrant not using it. 5* driving without the case in-mount, 1* with.
1086 Arviot
|
kirjoita arviointi
---
Miksi?
Pidä sitä tuulilasissasi tai kojelaudallasi
Voit asetttaa puhelimesi haluamaasi asentoon
Mahdollistaa laturin ja kuulokkeiden liittämisen
Pienen kokonsa ansiosta ei estä näkyvyyttä tielle
Pysyy piktään sekä tuulilasissa että kojelaudalla
Sopii käytettäväksi 84mm leveiden laitteiden kanssa
---
Lisätietoja
Sijoita matkapuhelimesi tai mp3-soittimesi autosi tuulilasiin tai kojelautaan OmniHolder -autotelineellä. Voit kääntää laitteen halutessasi joko pysty- tai vaaka-suuntaan.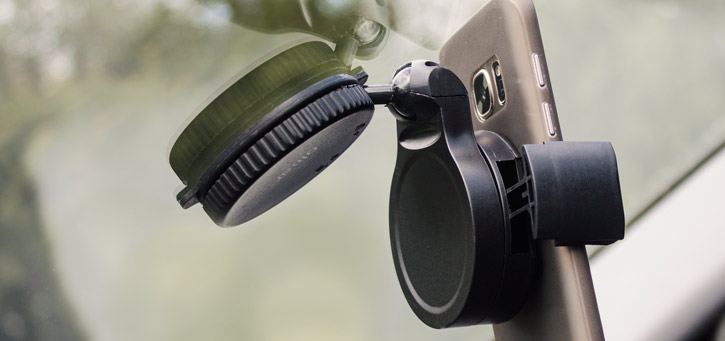 Tuulilasi- vai kojelautateline - sinä päätät!
Matkapuhelin tai mp3-soitin on helposti kiinnitettävissä OnmiHolder -autotelineen avulla joko tuulilasiin tai kojelautaan. Telineen mukana tulevan liimalevyn avulla telineen saa turvallisesti kiinni kojelautaan.
Teline on pienen kokonsa ansiosta lähes huomaamaton.
Ihanteellinen käytettäessä matkapuhelinta satelliittinavigaattorina.
Kääntyvän rungon avulla teline on helposti siirrettävissä tuulilasista kojelautaan.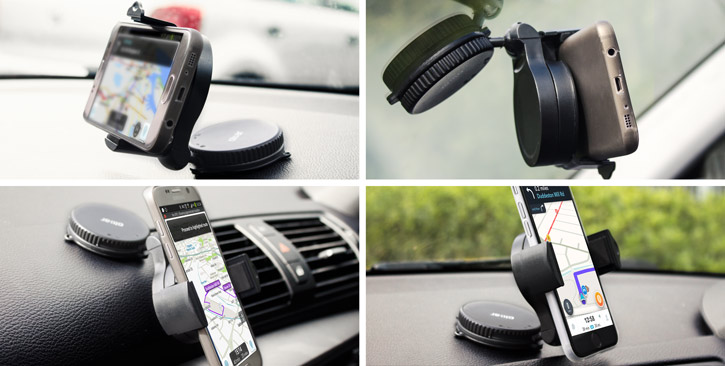 Aseta puhelimesi haluamaasi asentoon
Telineessä oleva pallonivel mahdollistaa laitteen asettamisen siihen kulmaan kuin haluat.
Imukuppi tarjoaa erinomaisen pysyvyyden telineelle riippumatta siitä, mille pinnalle haluat telineen asentaa.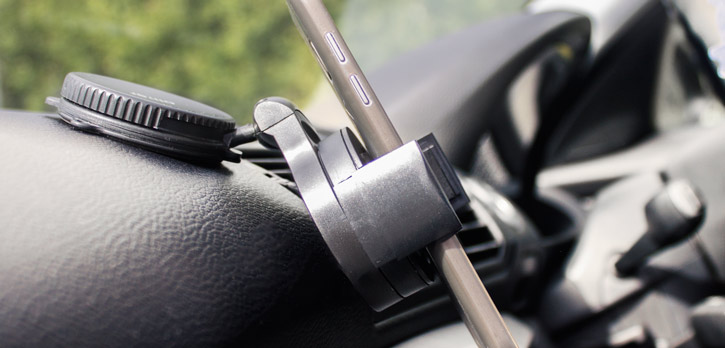 Sopii 84mm leveille laitteille.
Kiinnikkeiden leveyden voi säätää korkeintaa 84 millimetrin leveydelle, mikä on riittävä suuremmillekin älypuhelimille.
Telineen kiinnikkeet pitävät lähes minkä tahansa puhelimen turvallisesti paikoillaan myös puhelimen suojakotelon kanssa. Suojakoteloa ei siis tarvitse poistaa telinettä käytettäessä.
Autoteline mahdollistaa pääsyn laturille tai 3,5 millimetrin kuulokkeille.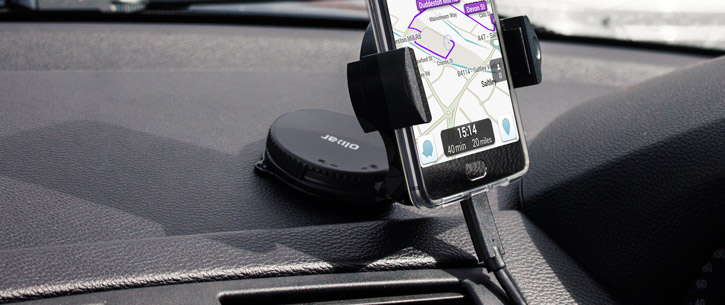 Pehmeät tyynyt estävät puhelimen tai mp3-soittimen naarmuuntumiesn telineeseen laitettaessa tai telineestä pois otettaessa ja pitävät myös laitteen hyvin paikoillaan.