Crystalusion Liquid Glass nestemäinen näytönsuoja
Product part number: CLGP2P
Tuotekoodi: 39834
Käyttämällä nestemäistä nanoteknologiaa, se suojaa älypuhelimesi ja tablettisi näyttöä jopa 12 kuukauden ajan. Crystalusion Liquid Glass tarjoaa pinnalle resistiivisen kerroksen, joka suojaa sen lialta, öljyltä, pölyltä, bakteereilta ja kulumiselta.
"Great product!!"
"superb"
"Great part"
Hyödyllisimmät arviot
Robert
Essex
Samsung Galaxy Core
27 Kesäkuu 2017
Great product!!
Easy to use & apply. No fiddling with stick on screen protectors & air bubbles. Enough left over to apply on other screens as well.
harry jones
oswaldtwistle lancashire
samsung s7 edge
21 Kesäkuu 2017
superb
exactly what it says on the box.A bit of messing to prepare,but when fitted it is quite awsome.
Yaroslav Barsoukov
Warwickshire
Samsung A5
7 Huhtikuu 2017
Great part
Can not feel the difference, but obviously the device became crystal clear and more durable to scratches. I am not using any case, my phone remains like new
352 Arviot
|
kirjoita arviointi
---
Miksi?
Neste voidaan levittää lähes mihin tahansa laitteeseen
Antaa ultra-ohuen, kuplattoman suojan
Tarjoaa oleofobisen, hydrofobisen ja antibakteerisen suojan
Voidaan käyttää myös silmälaseissa ja aurinkolaseissa
Helppo levittää
---
Lisätietoja

Neste voidaan levittää lähes mihin tahansa laitteeseen
Crystalusion on vallankumouksellinen suoja näytöllesi. Se tarjoaa helpon ratkaisun suojaamaan lähes minka tahansa medialaitteen, kuten älypuhelimen, tabletin, mp3-soittimen, kannettavan tietokoneen ja satelliittinavigaattorin.

Tämä uusi nestemäinen suojakalvo on turvallinen, luonnollinen ja ekologinen. Lisäksi se sisältää palkitun antibakteerisen nanoteknologian.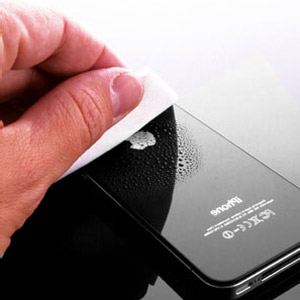 Antaa ultra-ohuen, kuplattoman suojan
Hyödyntämällä nanoteknologiaa nestemäinen näytönsuoja tarjoaa resistiivinen kerroksen, suojellen päällystetyt pinnat liasta, öljystä, pölystä, kulumiselta ja bakteereilta jopa 12 kuukautta.
Se on todellakin neste, joka pyyhitään laitteen päälle. Muutamassa minuutissa levittämisen jälkeen se muodostaa suojaavan kerroksen, joka on noin 500 kertaa ohuempi kuin ihmisen hius.
Koska se onnestemäistä, se ei jätä alleen ilmakuplia, ja voit levittää sitä kaikkialle laitetta.
Tarjoaa oleofobisen, hydrofobisen ja antibakteerisen suojan
Crystalusion on anti-bakteerinen, mikä tarkoittaa, ettö se ei tue bakteerien kasvua.

Hyprofobinen ominausuuss tekee käsitellystä pinnasta likaa ja rasvaa hylkivän. Myös sormenjäljet on pyyhittävissä helpommin kuin käsittelemättömältä pinnalta.

Käsitelty pinta on poikkeuksellisen sielä, joten vesi ei tartu siihen. Täm äon erityisen hyödyllinen, kun käytät silmälaseja altaassa.

Parhaan tuloksen saavutetaan vasta useampien tuntien kuluttua. Suosittelemme, että levität nesteen laitteeseesi esimerkiksi juuri ennen nukkumaanmenoa, jolloin laite pysyy koskemattomana usean tunnin ajan.

Huom: Crystalusion ei tee tuotteesta vesitiivistä.
Voidaan käyttää myös silmälaseissa ja aurinkolaseissa
Crystalusionin ainutlaatuiset ominaisuudet tekevät siitä erinomaisen suojan myös silmalaseille, aurinkolaseille tai suojalaseille vähentäen sormenjälkiä, ja tahroja linsseissä.

Helppo levittää
Voit suojata tuotteen seuraamalla seuraavaa kolmea vaihetta...
Puhdista
Ensimmäinen pussi sisältää mikrokuituliinan, jota käytetään laitteen puhdistukseen olemassa olevalta lialta, sormenjäljiltä ja rasvatahroilta.
Levitä
Kun pinta on kuiva, levitä Crystalusion Liquid Glass Protection pinnalle käyttäen toisessa pussissa olevaa mikrokuituliinaa. Jatka levittämistä, kunnes liina on täysin kuiva. Levityksen jälkeen anna kuivua vähintään 5 minuuttia ennen pintaan koskemista.
Anna kuivua
Viiden minuutin jälkeen laite on kuiva ja sitä voidaan kevyesti koskettaa. Suositeltavaa kuitenkin on, että neste saa kuivua rauhassa 12 tuntia nestemäisen lasikerroksen muodostamiseksi.