Hyödyllisimmät arviot
Tom Greenwood
Newcastle
kenu airframe incar mount
25 Maaliskuu 2017
Very good product fits perfect
Very good product fits perfect. Delivery very fast +++++
Charles Hamilton
Gloucestershire
Iphone6
19 Maaliskuu 2017
Best one I have had.
Saw one in a mate's car and was impressed enough to pay a premium price for this Kenu Airframe. Easy to fit, can fit and remove my phone one handed and it remains solid throughout the journey. Big plus is that it can be easily removed and transferred to the wife's car if required. Solid well engineered piece of kit. Love it
Neil Macleod
Onich
Kenu Airframe Portable In-Car Mount & Stand for Smartphones
25 Helmikuu 2017
Simple and effective
I purchased this smartphone in car holder as it was unobtrusive in size and extremely simple to install and use. Passengers always comment on what a neat, clever holder it is especially when you can turn it 90 degrees so the phone's maps can be used more effectively.
481 Arviot
|
kirjoita arviointi
---
Miksi?
Kiinnittyy kaikenlaisiin tuuletusritilöihin
Sopii useimmille älypuhelimille
Hyvä pitävyys
Kevyt kantaa mukana
Toimii myös pöytätukena
---
Lisätietoja
Kiinnittyy kaikenlaisiin tuuletusaukkoihin
Airframe -autotelineessä on pyörivä kiinnitin, joten se voiodaan asettaa minkä tahansa auton tuuletusritilään, niin vaaka-, pysty kuin vinoasentoon.
Airframen yksinkertainen, mutta erittäin soimiva muotoilu ei vaadi rasvaisia imukuppeja, liimoja, magneetteja tai muita erityiskiinnikkeitä.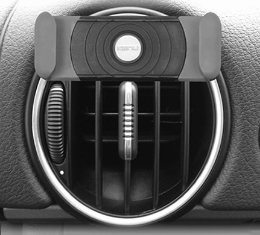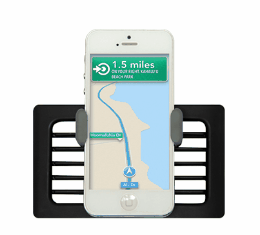 Sopii useimmille älypuhelimille
Kenun Airframe -autoteline sopii useimmille älypuhelinmalleille. Jousitetun, ruostumattomasta teräksestä valmistetun mekanismin ja elastomeeri-siivekkeiden ansiosta se pitää turvallisesti paikoillaan lähes kaikki älypuhelimet, kuten iPhonet, Samsung Galaxyt, BlackBerryt ja Windows-puhelimet sekä monet muut. Näet täyden listan yhteensopivista puhelinmalleista Yhteensopivuus-välilehdeltä.
Airframe mahdollistaa helpon pääsyn kaapeleille ja virtajohdoille.


Kevyt kantaa mukana
Airframe painaa vain 23g ja on tarpeeksi pieni mahtuakseen taskuun. Tämä tekee siitä ihanteellisen mukaan otettavaksi loma- tai liikematkalle.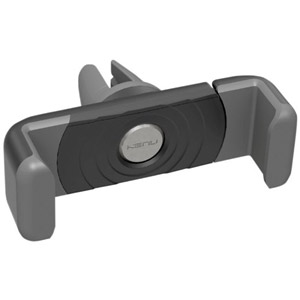 Toimii myös pöytätukena
Laita mikä tahansa korrti lompakostasi pyörivään kiinnikkeeseen ja Airframe muuttuu käteväksi jalustaksi. Se toimii sekä pysty- että vaakasuunnassa, joten se on ihanteellinen esimerkiksi videoiden katselemiseen ja pelien pelaamiseen lento- tai junamatkoilla.
Arvostelut:

"The world's most portable car mount for smartphones."
Mashable, 10 Best iPhone Car Mounts

"The only car mount you will ever need."
The Examiner, The Best Universal Car Mount for any Smartphone

"Very small, very light and very functional, the Airframe will ensure your phone does not tumble around on the dash or the console or the seat, and keeps this increasingly important device in plain view but not obstructing your view."
National Post, CARgo: Gear for the ubiquitous smartphone in your life