Miksi?
Aseta älypuhelimesi täydelliseen katselukulmaan
Pidä älypuhelimesi puhtaana ollessasi liikkeellä tai kotona
Erittäin tarkka stylus-kynä
Lataa Lightning tai Micro USB -laitteesi kätevästi
---
Lisätietoja
Olixar Universal Essential Smartphone Lisävarustepakkaukseen kuuluu viisi supertärkeää tarviketta.


Universal Essential Smartphone Lisävarustepakkaus sisältää:
Micro-Suction Smartphone pöytäteline (OVH 13,49 €)
Olixar Smartphone & Tablet puhdituspakkaus - Matkapakkaus (OVH13,49 €)
2-in-1 Stylus Kynä (OVH 13,49 €)
Lightning / Micro USB lataus ja synkronointi avaimenperäkaapeli (OVH 19.99 €)
Pöytäteline
Pöytäteline on täydellinen katselujalusta puhelimellesisi kotona tai toimistossa. Sen tyylikäs muotoilu pitää työpöytäsi siistinä.
Tämä pöytätelineen ominaisuutena on erityinen liimapinta, joka ei jätä mitään jäämiä puhelimeesi, mutta pitää sen turvallisesti telineessä ilman pelkoa kaatumisesta tai puhelimesi vahingoittumisesta. Sitä voidaan käyttää joko pysty- tai vaakasuunnassa, joten se on täydellinen teline kirjoittaessa tekstiviestejä / sähköposteja, surffatessa internetissä, pelatessa pelejä, katsellessa videoita ja jopa soittaessa videopuheluita.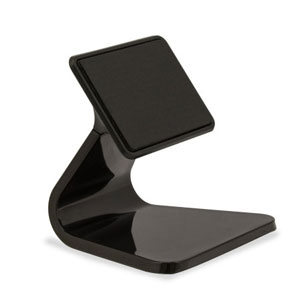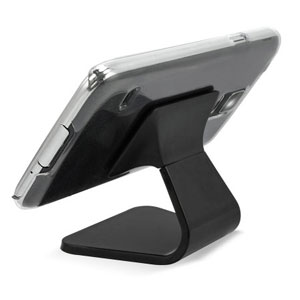 Olixar puhdistuspakkaus
Olixarin näytön puhdistaja sopii käytettäväksi mille tahansa näytölle kuten PC monitorille, kannettavalle tietokoneelle, tabletille ja älypuhelimelle. Se auttaa varmistamaan, että kosketusnäyttösi on helpompi käyttää poistaen lian ja rasvan näytöltä, ja jättäen sinulle sileän sekä herkästi reagoivan näytön.

Pakkauksen mukana tulee kaksi pulloa, 25 ml ja 10 ml. Täyttäen kaikki matkustussäädökset, näytön puhdistussarja voidaan jopa ottaa lentokoneeseen. Pullot voidaan helposti kuljettaa mukana taskussa ja käsilaukussa tai jopa säilyttää autossa - valmiina odottamassa kun sitä tarvitset.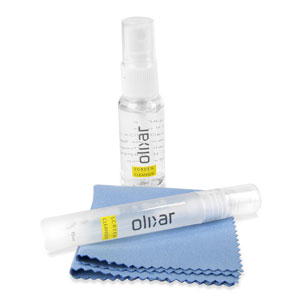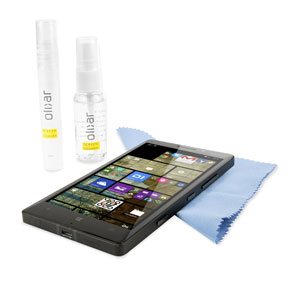 2-in-1 Stylus Kynä
Tämä Stylus Kynä on sekä laadukas kuulakärkikynä että kapasitiivinen stylus mobiililaitteille. Erinomainen käytettäväksi kotona, toimistossa tai antaa vaikka lahjaksi.

Tässä ergonomisesti suunnitellussa stylus-kynässä yhdistyvät laadukas kuulakärkikynä kirjoittamaan tärkeimmät muistiinpanot sekä kapasitiivinen stylus käytettäväksi kapasitiivisille kosketusnäytöille vähentäen turhia sormenjälkiä.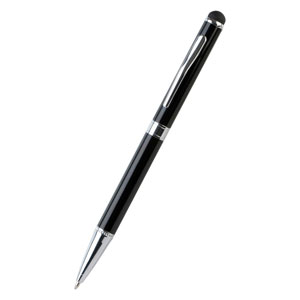 Lightning ja Micro USB lataus- ja synkronointikaapeli / avaimenperä
Älä enää koskaan lähde liikkkeelle ilman lataus- ja synkronointikaapelia tämän integroidun Lightning / Micro USB - USB-kaapelin avulla, joka toimii myös avaimenperänä Kuka ei tänä päivänä tarvitsisi lataus-/synkronoitikaapelia aina lähettyvillä? Sen fiksun ja joustavan muotoilun avulla kaapeli on taitettavissa tarjoten sopivan kulman laitteesi lataus- tai tiedostonsiirtotarpeisiin.


Tämä kaapeli istuu helposti taskuun tai laukkuun. Liitä kaapeli avaimeesi ja tulet aina olemaan varma, että lataus- ja synkronointikaapeli on lähelläsi, kun sitä eniten tarvitset.
Keskimääräinen arvio 4,0 given by 2 Asiakkaat | kirjoita arviointi
nackles
Perth
13 Tammikuu 2017
Great value
Fantastic value!! I am so glad I found MobileZap! I would not have thought to buy a prop stand, cleaning kit travel pack, 2-in-1 Micro USB and Lightning Cable Key or stylus pen as individual items but as a pack, it was just perfect and exactly what I needed. Thank you MobileZap!
Translated from English
0 out of 0 found this helpful
---
Shawn
Coulsdon, Surrey
19 Marraskuu 2016
Apple iPhone 6s Plus
Good Accessory Pack!
Very useful accessory pack which I take to work with me. The reason why I only gave 3 stars was because the metal stand is a bit flimsy. It feels like some of the parts might break easy but the other items work fine.
Translated from English
0 out of 0 found this helpful