Hyödyllisimmät arviot
Laubscher Calitz
Pretoria, South Africa
Lenovo P2
28 Tammikuu 2017
What a great original idea!
What a great original idea! What budding start-up photographer with a cellphone can do without this?
2 Arviot
|
kirjoita arviointi
---
Lisätietoja
360 degree rotating ball and socket joint
Featuring a 360 degree rotating ball and socket joint, positioning your Micro USB smartphone at the perfect angle couldn't be easier. Allowing you to rotate your phone freely, the Kenu Stance creates beautiful angles for your shots no matter what the surface. So no matter what you're shooting - whether it's a fun group shot, a serene landscape or even chatting on Skype - the Stance will give you the freedom to take your smartphone photography to the next level.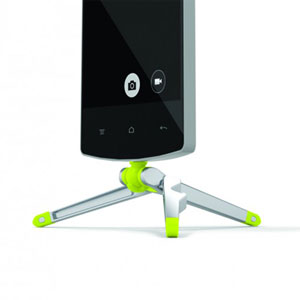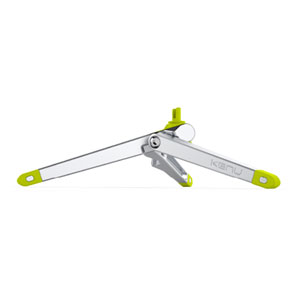 Perfect for use with the latest camera features
With the modern day smartphones coming packed with new camera features such as 240fps slo-mo, panorama and time-lapse, the Kenu Stance is the perfect accessory to create breathtaking photographs and videos.
Small, compact and easy to use
The Kenu Stance is incredibly light and compact, allowing for easy transportation all over the globe. Weighing only 34g and measuring 7.7cm, the Stance is ideal for festivals, day trips and long haul holidays, allowing you to capture moments like never before. Easy and quick to set up, the Kenu Stance simply plugs into your phone's Micro USB port for a secure fit.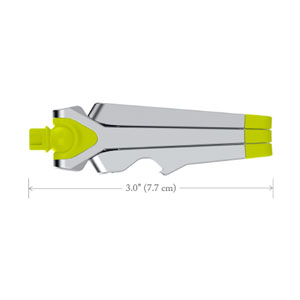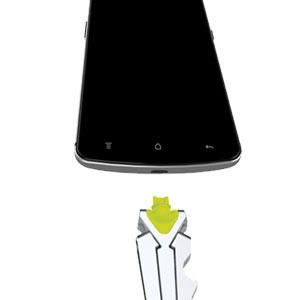 Take the perfect shot anywhere at any angle
With specially designed non-slip feet, the Kenu Stance creates the perfect platform on any surface. The adjustable legs and the rotating head gives you the ability to experiment and come up with new and interesting angles to capture the moments worth remembering.
Landscape and portrait modes
With folding legs that lay flat, the Stance can position your iPhone in either landscape or portrait modes - ideal for watching videos, typing, Skyping as well as taking beautiful photographs.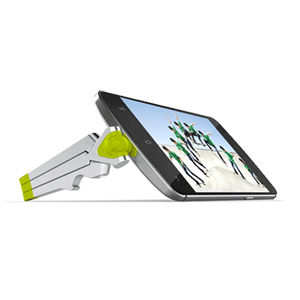 Bottle opener
After a long day of photography, you're sure to need a nice cold refreshing beverage and with the Kenu Stance you'll always be able to open it thanks to the built-in bottle opener.