Hyödyllisimmät arviot
Veronica Maldonado
California
Toshiba laptop
10 Maaliskuu 2016
Universal Smart Desk Stand
I order this Universal Desk Stand for my Samsung Galaxy, and received it in a timely manner. It has worked out for me, I keep it on my Night Stand and I can also charge it there at night. It has worked out perfectly for me.
Gill D'Souza
Southampton
Smartphone desk stand
14 Tammikuu 2016
Just what she wanted
A great looking stand for my daughter's iPhone and in Rose Gold which she loved. It's better than many available as you do not need to take off the case when placing it on the stand or to re-charge it with the stand. Great buy.
48 Arviot
|
kirjoita arviointi
---
Lisätietoja
Universal design supports any smartphone
The Elago M2 Aluminium Style Smartphone Desk Stand is completely gadget-friendly, which means that it doesn't matter which smartphone you have. Devices can be placed comfortably in either a horizontal or vertical position on the stand, to ensure a firm and stable mount. The Elago M2 Smartphone Desk Stand sits discreetly to provide a dedicated home for your mobile device and looks great at your desk or on your bedside table.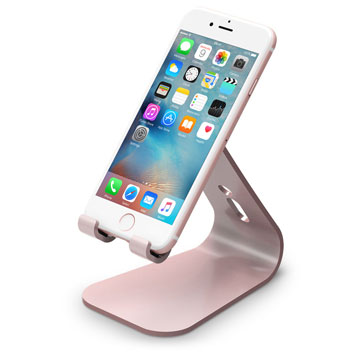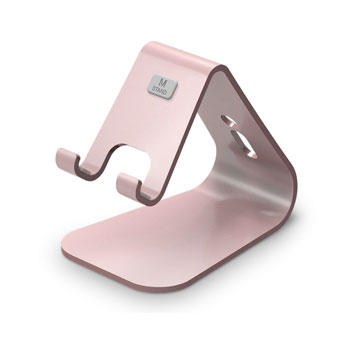 Small, lightweight and incredibly stylish
This small, lightweight and stylish aluminium stand from Elago is perfect for holding smartphones in place, allowing you to get on with whatever you're doing while your phone remains visible at all times. The lightweight aluminium-style body looks fantastic in any surrounding it finds itself in, perfect for use at home, in the kitchen or at work. Lightweight but incredibly sturdy, the Elago M2 provides the perfect place to rest your smartphone.
Brilliant for watching media
The M2 stand is perfect for watching movies, reading eBooks, following recipes, surfing the web, conducting presentations, viewing photos or anything else you can think of. It's a highly professional grade product that is affordable and great value for money.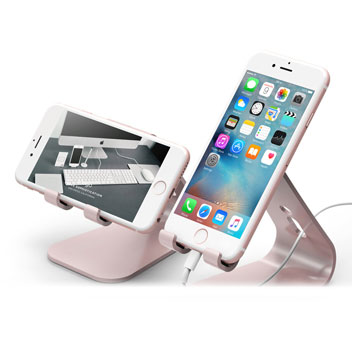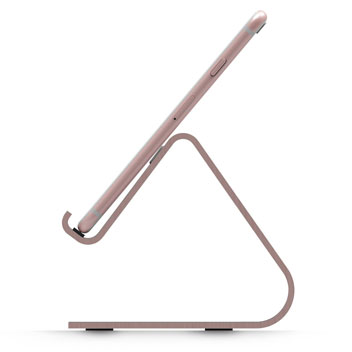 Supports landscape and portrait orientations
The simplistic design of the Elago M2 allows you to position your device in either a vertical or horizontal position for viewing movies, reading texts or playing games.
Cable management system
The cable management system built into the back of the Elago M2 allows you to neatly manage your cables when charging your device or transferring data between your phone and computer, making this the ideal stand for your desk.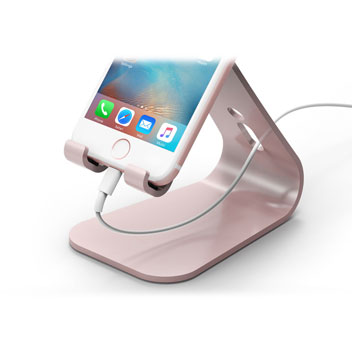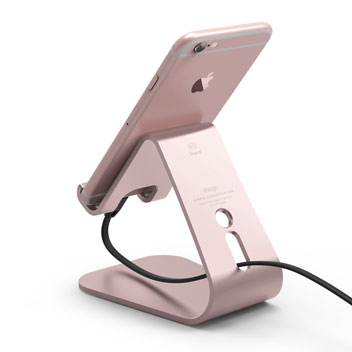 Case compatible
You don't need to remove your smartphone from its case to use this fantastically useful stand. It will work just as well in its case, saving valuable time without you having to compromise on protection.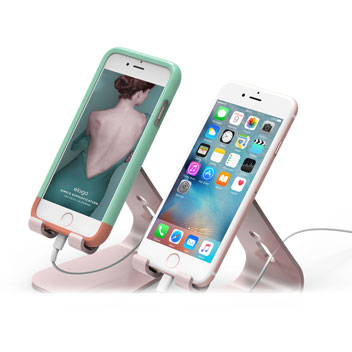 Please Note: The majority of cases will work with the Elago M2, however large, heavy-duty cases may struggle to fit.