Hyödyllisimmät arviot
Mark Brown
South east
Samsung Galaxy
12 Tammikuu 2017
Just brilliant!
This little gizmo is is absolutely fantastic! I like it so much I came back for another. One for home and one for the office, & I may even buy another one. It is neat and tidy, stylish, robust and holds the phone Just as I wanted. I is absolutely what I expected. There are others available but the Olixar Magnetic Mount "57284" is by far the best bar none. I would recommend it anyone for themselves or as a gift idea you will be disappointed! As for mobilefun.co.uk I would not go anywhere else now i found them and nor should you... don't waste your time looking further!
Gloria Loucaidou
CYPRUS
Samsung galaxy Note 4
29 Joulukuu 2016
Useful, unique, excellent quality
I highly recommend this magnetic desk mount for anybody working in offices of having it at home it's so convenient so easy to answer calls even though the magnetic tape is really very strong. It's unique and I will continue buying from mobile fun because of their products are of excellent quality Above all the customer service team is great and always helpful whenever you need to ask a question.Thank you so much!!!
Bob Gregory
Cumbria
Olixa universal magnetic smartphone desk mount
4 Heinäkuu 2016
Get one ! Get two !
Just what I have been looking for. Try knocking this baby over...go on try! These are amazing value, they are simply amazing. What did I do before, continuously lost the phone and by the time it was found....the caller had gone. Caller gone.....call back......cost of a call. Looks good and saves you the cost of a recall. Bought two, wish it had been three now. I genuinely rate this product and the company. Bought more phone goodies from Olixa today...hey, I can afford it now I know where my phone is !
12 Arviot
|
kirjoita arviointi
---
Lisätietoja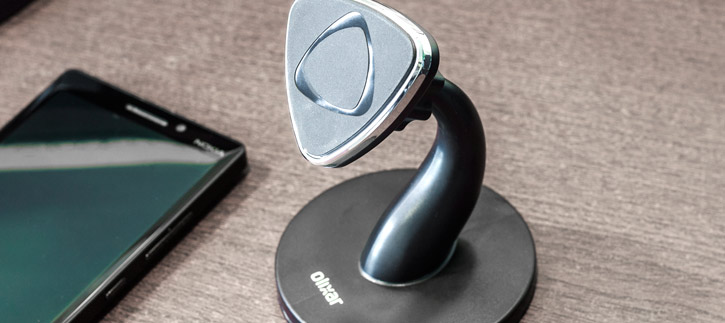 Quick and easy installation
The Olixar Magnetic Desk Mount allows you to mount onto any flat surface, like tables, desks and bedside cabinets, making this mount a great choice no matter where you want to place it or which phone you want to mount on it. You simply need to select one of the two provided magnets and attach it to your phone or case. This creates the strong magnetic hold, keeping your smartphone secure and visible while you get on with your day.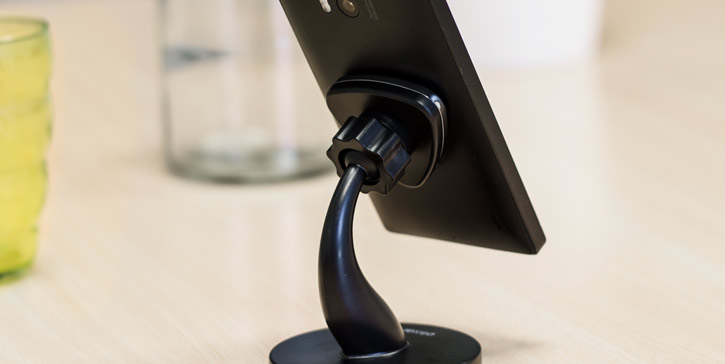 Universal design, compatible with all smartphones
The Magnetic Mount's cradle-free design allows for complete universal compatibility. This allows any smartphone, no matter how big or small, to work with the Olixar Magnetic Mount. So, even if you upgrade or have multiple phones, you can dock effortlessly without the need to adjust the car holder itself every time.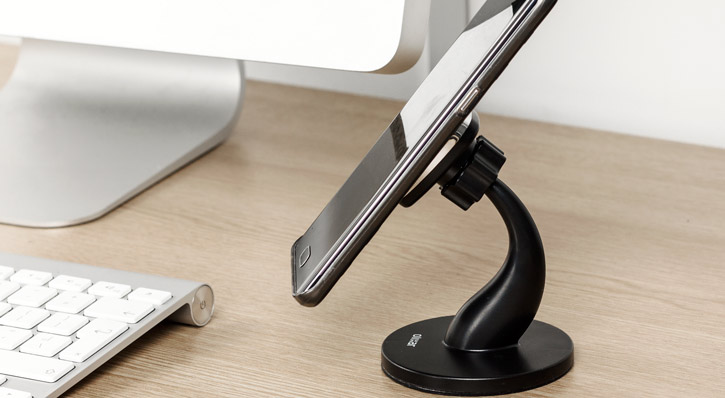 Dock quickly with just one hand
With an intuitive design, the Olixar Magnetic Desk Mount makes attaching and removing your phone a quick and easy process. No fiddling around with arms to achieve the most secure fit and certainly no aggravation, the Olixar Universal Magnetic Desk Mount has been designed so that with just one hand you can easily attach and remove your phone.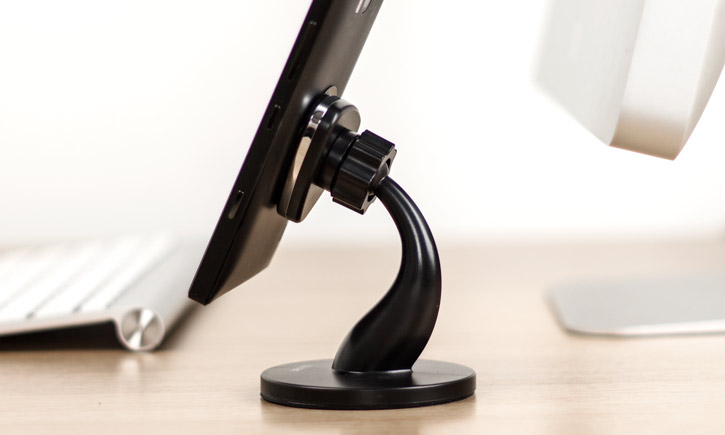 360° rotation creates the perfect viewing angle
With a strong and sturdy magnetic hold, the Olixar Magnetic Desk Mount gives you the freedom to position your device at any angle you see fit. This provides a comfortable and enjoyable viewing experience at your desk or anywhere else you choose to position it, allowing you to stay up to date with alerts, watch media or conduct video calls.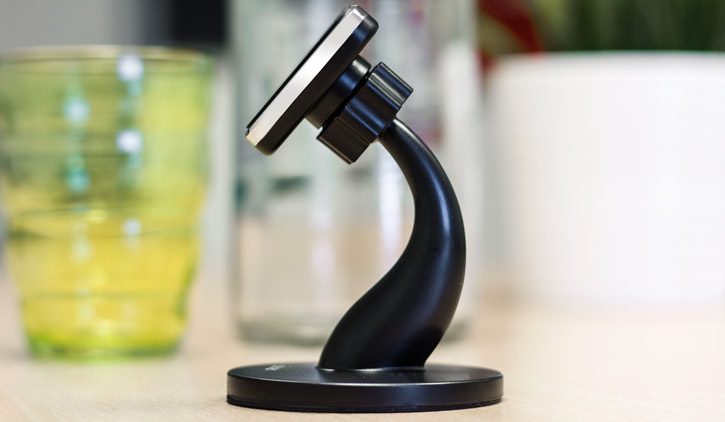 Use with or without a case on your smartphone
Coming complete with two extremely strong magnets, The Olixar Magnetic Mount's unique design not only allows for quick and hassle-free docking, it also allows you to leave your case on no matter what style of case you have attached. From slim polycarbonate cases to tough bulky rugged cases, the Magnetic Desk Mount can handle it all. This means you get all the benefits of having a quick and easy docking system, while your phone stays safe and protected.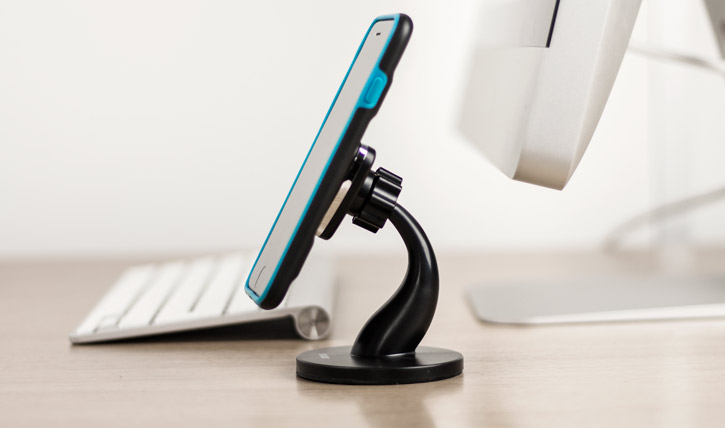 Move between other Olixar magnetic products
The universal magnetic design allows you to move between the Olixar Magnetic range without having to change case or magnets. Once the adhesive magnet is attached to your phone or phone case, you can effortlessly dock on any Olixar magnetic mount for an effortless viewing experience. For instance, you can take your phone with you from this desk stand and place it on your Olixar Magnetic Car Holder in seconds!