Ghostek Universal Smartphone Belt Clip Holster - Black
Product part number: GHOCAS415
Tuotekoodi: 60114
With the ability to expand up to 85.79mm, enough to secure even the largest of modern smartphones, the universal yet, compact rotating belt clip from Ghostek can be easily adjusted to fit your belt, pocket or bag.
Lisätietoja
Universal fit for a huge range of smartphones
Designed to fit almost any smartphone even with a case attached, the Ghostek Universal Belt Clip Holster is the most adaptable accessory for your smartphone with the ability to expand up to an impressive 85.79mm.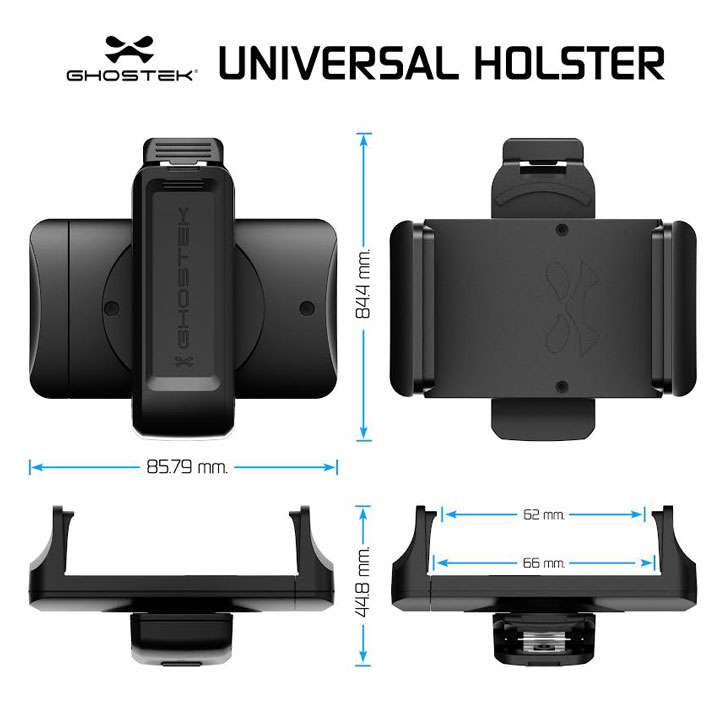 Case Compatible
The Ghostek Universal Belt Clip Holster will work with the majority of smartphones with or without a case, so you can keep your precious device protected at all times while you carry it around in style.
Compact design with 360° Rotation
With its compact design, the Ghostek Universal Belt Clip can be easily clipped onto your belt, pocket and even your bag. There's no need to worry about access or the idea of dropping your smartphone either, as the clip can be rotated and locked into any position, keeping your smartphone secure at all time.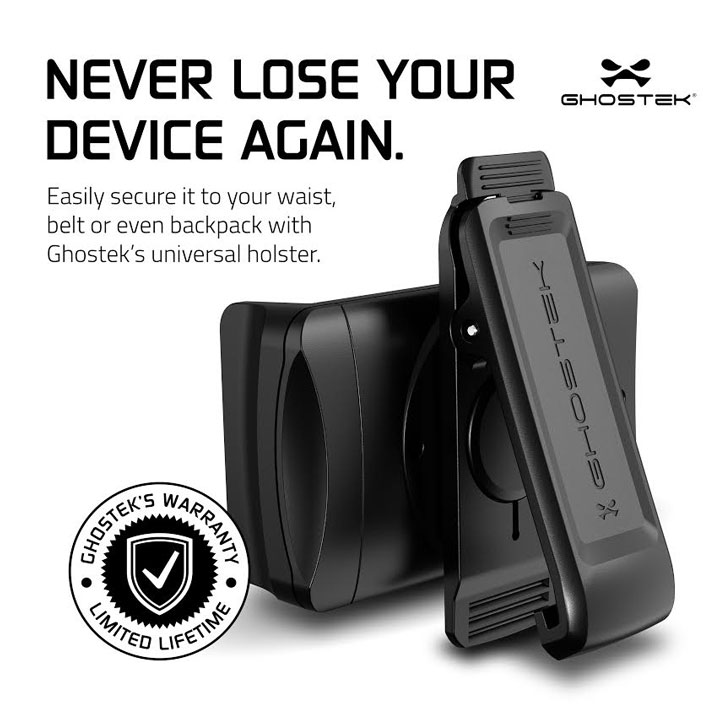 Keskimääräinen arvio 3,5 given by 2 Asiakkaat | kirjoita arviointi
Walter
Hamilton NZ
14 Elokuu 2016
Wasted $'s. Simple solution can fix.
Although, in principle the belt clip is good, the clamping meganism, is too smooth to hold the phone secure. The two times I used it, both times my $1000 phone slipped from the clip and it I could either loose it or ended up with a broken phone.., I render it now a useless item and a waste of money. A simple non-slip material will make a world of difference.
Translated from English
7 out of 10 found this helpful
---
Good quality and as described.
Product is as described. Good quality, good service and satisfied customer.
Translated from English
0 out of 1 found this helpful