Hyödyllisimmät arviot
5 Kesäkuu 2017
THese are great
Love these. Simple little things, but very clever. I am using them to hang my knives. I couldn't put up anything permanent in that spot and these little magnets work just fine. They hold my knives and scissors.
Richard Moss
Suffolk
Samsung
27 Maaliskuu 2017
Does what it is supposed to do
Not a spectacular item but it does what it is supposed to do.
4 Arviot
|
kirjoita arviointi
---
Lisätietoja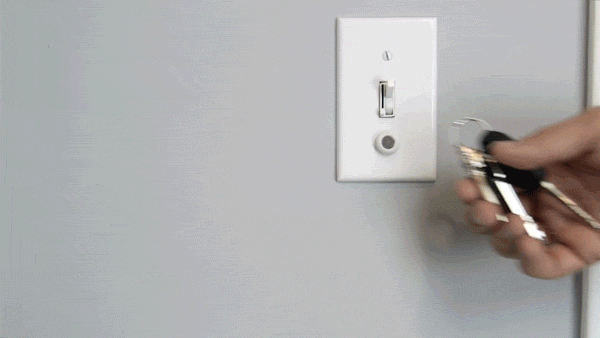 Replace your tired old key rack
Key racks have always been useful but often a big clumsy solution when it need only be a minimalist one. Not only are they all too obvious but having to negotiate hooks can be a pain, especially when you're in a rush out of the door. Well, meet the most elegant, efficient and easy solution you could wish for: The KeyCatch Sticky Magnetic Key Holder. Small enough (19 x 17 x 17mm and weighing only 9g) so you'll hardly notice it, yet powerful enough to hold all your keys in place.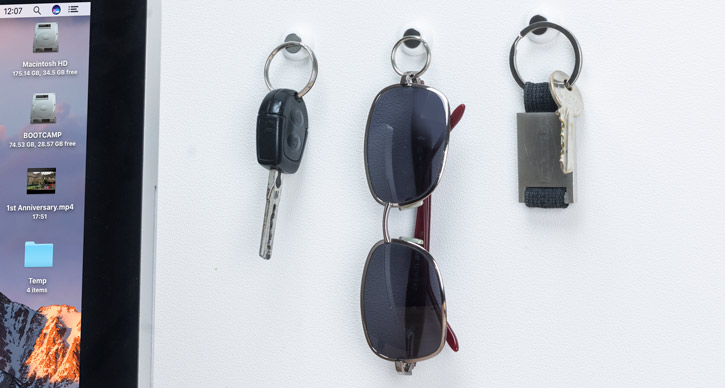 Never lose your keys again
We've all been there. You're in a rush, you came in the night before without a care in the world and put your keys down somewhere and now you can't find them. Well, with the KeyCatch Sticky all you have to do is place them on the magnetic plate and forget about it until you need them again. No need to fuss about remembering where you put your keys, as long as you place your KeyCatch where you need it, you can be out of the door in seconds.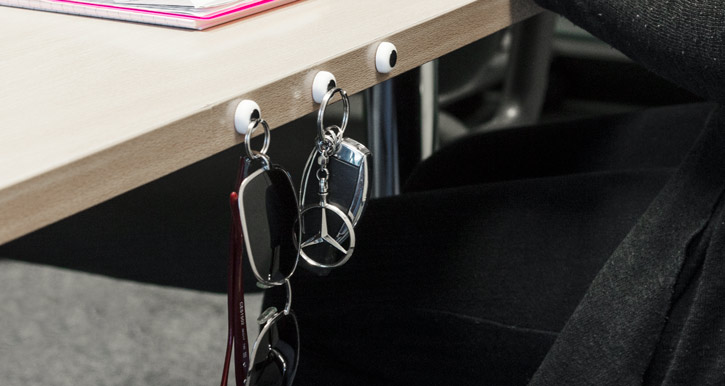 Super-strong magnetic hold
The KeyCatch may be agreeably small but don't think this means its hold is weak. Far from it, the Neodymium magnets are so strong they can hold keys or other objects weighing up to 1.4Kg. It is very unlikely your keys will weigh more than that. The hold is therefore comfortably strong and you won't need to worry about your keys falling on the floor and scratching the wall in the process.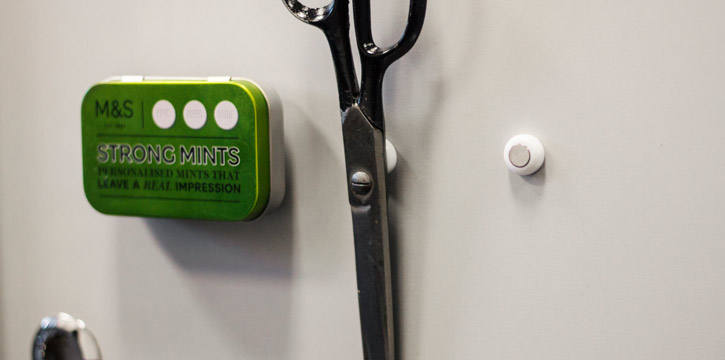 Easy to fit - Mount in seconds
In truth, the hardest part is working out where you're going to place your KeyCatch holders and that shouldn't be too taxing. When it comes to actually mounting the KeyCatch, it really is easy. A 3M adhesive tape backing provides a solid hold, keeping your holder in place for as long as you need it. Just peel back the protective cover and place it on any flat surface of your choice. Walls, switches, skirting, glass... you name it. All you need is a smooth clean surface. No need to call a handyman or get the power tools out.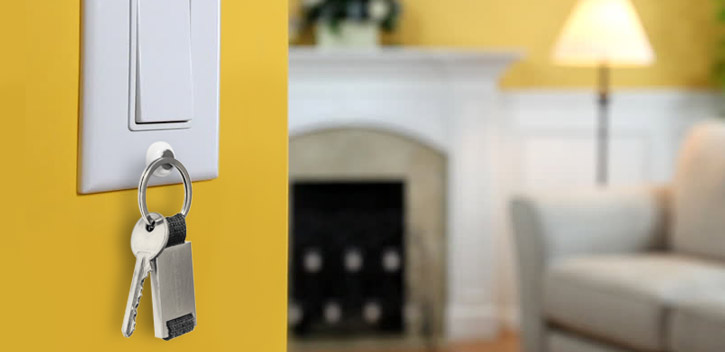 Non destructive magnet
Powerful magnets can be problematic to other magnetic devices and you may have some on your keyring, like car key fobs and other small mobile devices. Well, fear not. While the magnetic hold is plenty strong enough to do its job, its not so powerful it will cause any disruption or damage to other magnetic devices.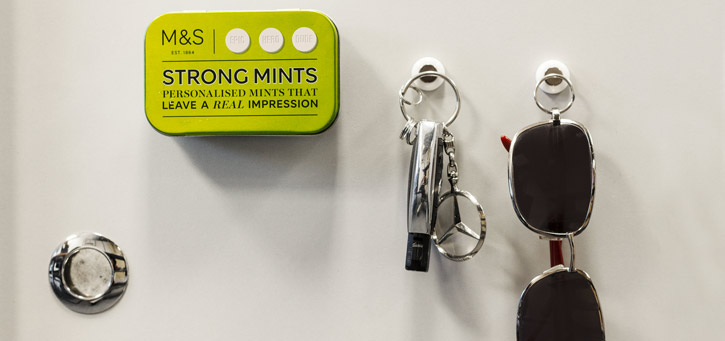 Includes 3 KeyCatch Magnetic Holders and 3 Metal Keyrings
This pack caters for your needs with 3 KeyCatch Magnetic Holders so you can mount 3 different sets of keys or just have three locations for your keys. There are also 3 metal keyrings included for extra convenience