Lisätietoja
Universal 2-in-1 Lightning and Micro USB charging
This Dual Tip Charge & Sync Cable features an intuitive, easy to use design that allows you to use one cable to charge and sync devices that use a Micro USB or Lightning Connector, which includes most Android and Apple devices. The detachable Lightning tip can be added at any time in order to charge any Lightning compatible Apple device including iPads, iPhones and even iPods. When you wish to charge a Micro USB device, simply remove the Lightning tip to reveal the protected Micro USB cable, ready to charge or sync any compatible devices.

Allows simultaneous charging and syncing of your device
This quality 2-in-1 charging cable allows you to connect your Lightning or Micro USB device to your laptop / computer in order to charge your phone and exchange / sync data simultaneously.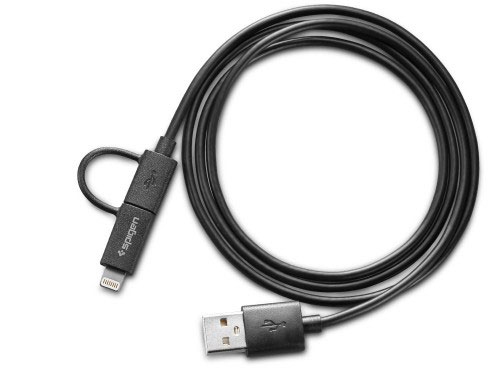 Universal compatibility with most mobile devices
This 2-in-1 cable is fully iOS and Android compatible, giving you the power to charge on both platforms with one cable.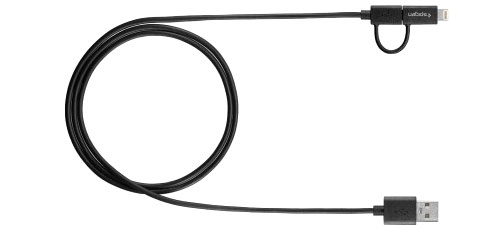 Excellent product quality and value for money
This 2-in-1 cable provides all of the functionality that your original cable would, but with added value for money and the convenience of micro USB and Lightning within one single cable.
Universal compatibility allows the charging of most daily used items all from one single cable
This 2-in-1 cable allows the charging of most daily items, such as, Bluetooth speakers, smartwatches, power banks, wireless headphones, wireless charging plates, sat navs and many more items besides. As long as your device supports Micro USB charging the cable with Micro USB cable equipped is for you.
Specifications: