Olixar Basics TriMount Windscreen, Dashboard & Air Vent Phone Car Holder
The Olixar Basics TriMount offers a versatile 3-in-1 design, allowing you to mount your device safely & securely on your dashboard, windscreen, or vents. The TriMount provides a convenient solution for keeping your device within reach while on the road.
Most Helpful Reviews
Arviot
305391

Sticks really well to windscreen or dashboard

| | |
| --- | --- |
| | Fraser Norton |
| | 15th Heinäkuu 2023 |

305228

Works well in my car as I have no gps built in. Using this is great to hold my iPhone for trips.

| | |
| --- | --- |
| | Peter King |
| | iPhone 11 |
| | 4th Heinäkuu 2023 |

304852

Nice piece of kit,robust and no fancy stuff does its job admirably

| | |
| --- | --- |
| | Lord John Bratley |
| | Samsung galaxy A10 |
| | North Notts |
| | 8th Kesäkuu 2023 |
Key Features
Unique 3-in-1 design for varied mounting options
Suitable for any flat surface
Attaches to the majority of vehicle air vents
Universal compatibility
360° rotation for the perfect viewing angle
Reusable suction mount
Description

Unique 3-in-1 design for varied mounting options
The Olixar Basics TriMount is a versatile universal car holder that can be mounted in multiple locations thanks to its interchangeable design. You can easily attach your smartphone to the windscreen, dashboard, or air vent, providing a safe and legal way to use your phone as a sat nav or view information while driving.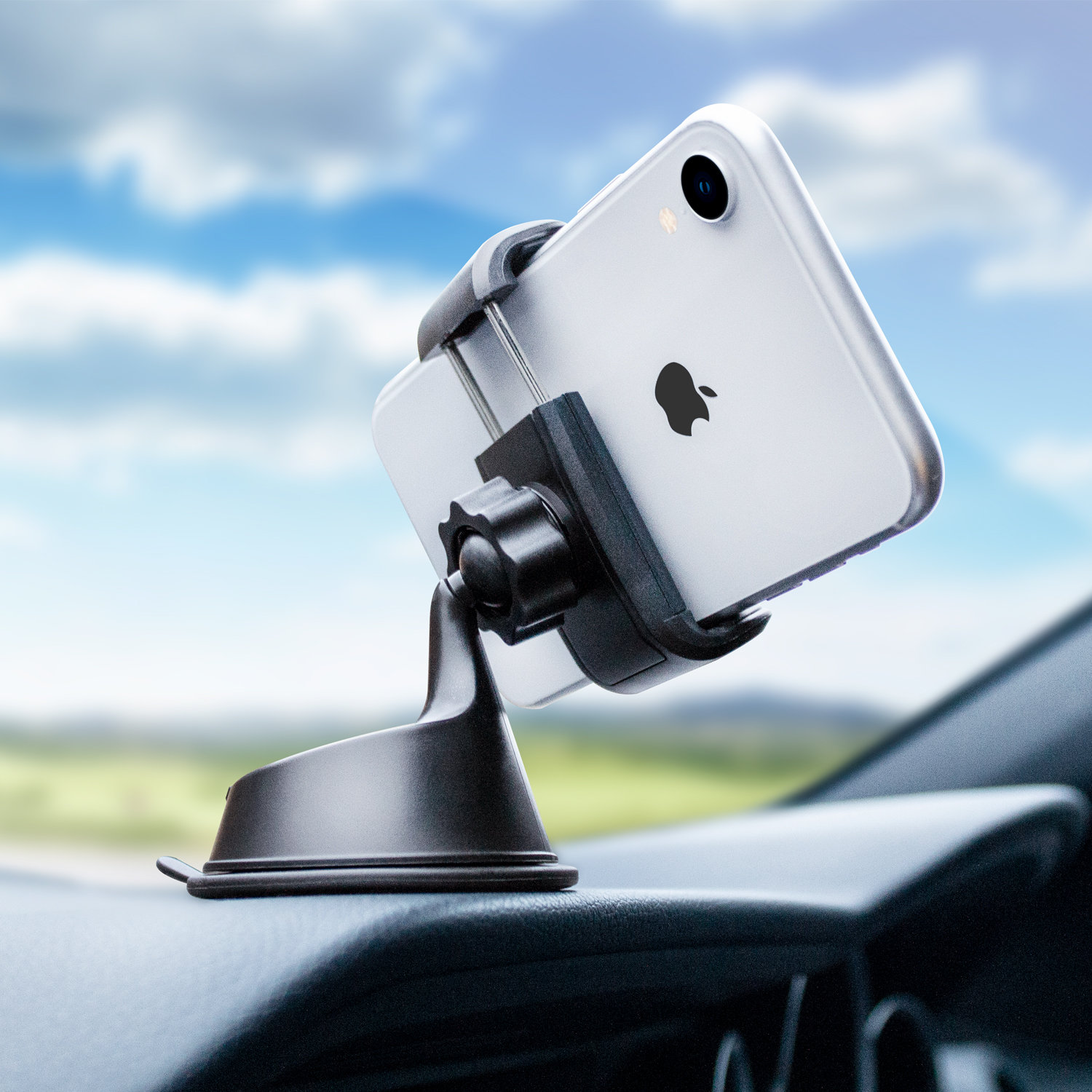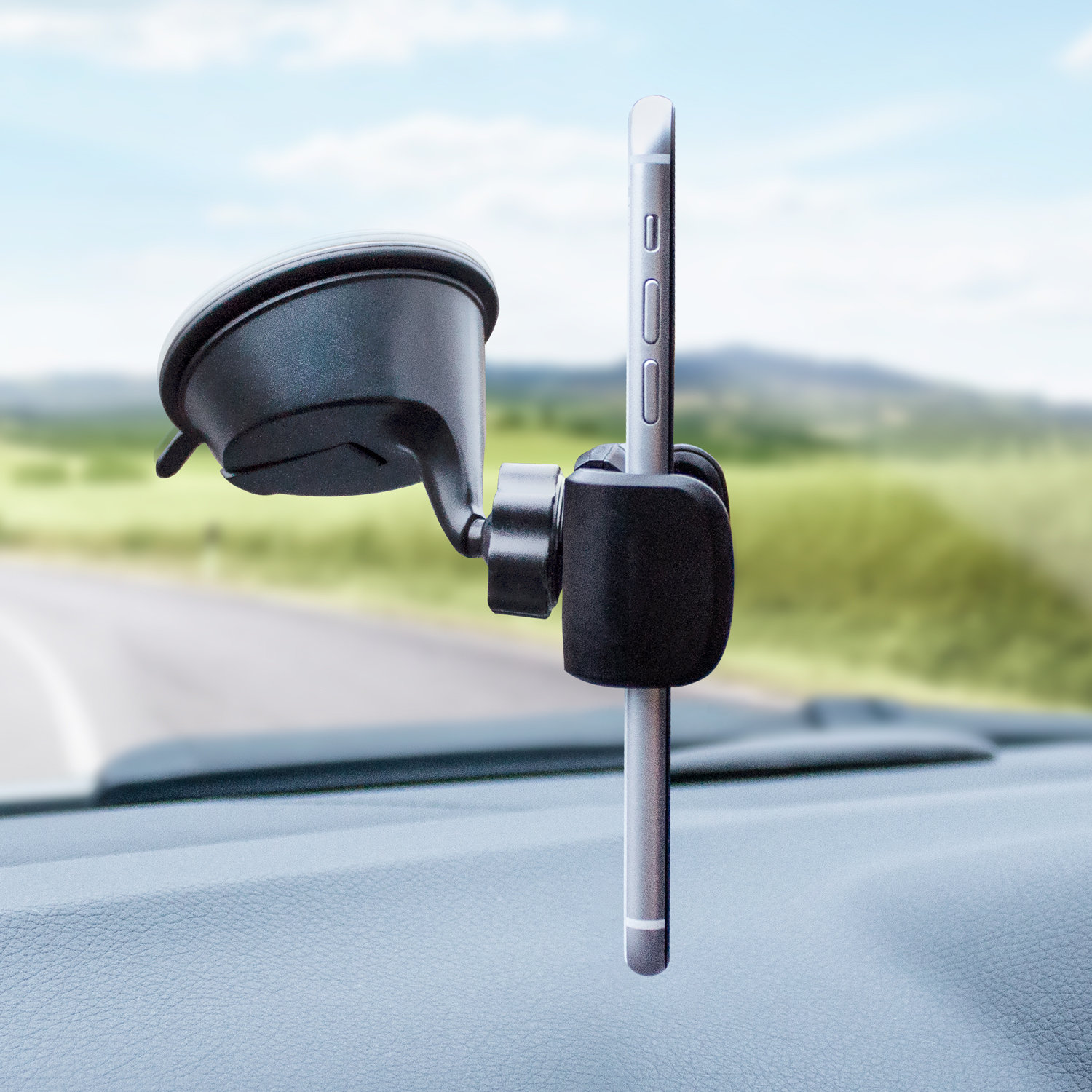 Suitable for any flat surface
The Olixar Basics TriMount Car Holder has a reliable suction mount that adheres firmly to almost any flat surface, ensuring a secure fit for your device. You can attach it to your vehicle's windscreen or dashboard for hands-free use of your phone at a comfortable viewing angle. Moreover, the holder's large base enables you to mount your phone on non-porous flat surfaces like glass, plastic, or metal. This feature offers more flexibility and convenience when you need to use your device in various settings.
Attaches to the majority of vehicle air vents
The rubberised mounting clip on the back of the holder allows you to slot it easily onto the air vents in your vehicle. Once slotted into position, the Olixar TriMount will provide a firm and stable hold for your device.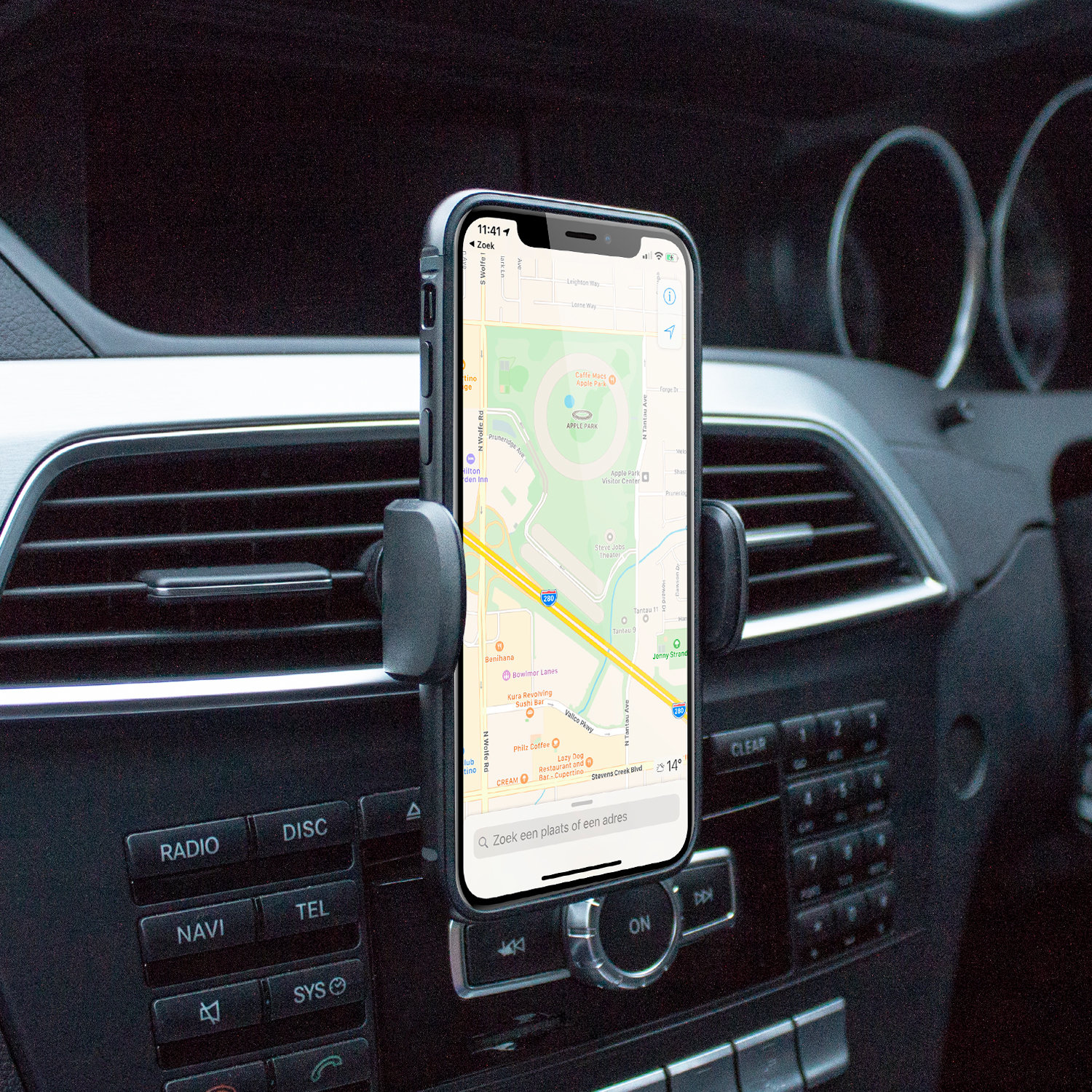 Universal compatibility
The wide-jaw clamp expands from 52mm to 78mm (3.1 inches) allowing for it to easily accommodates devices with a screen height of up to 7 inches, providing universal compatibility for a wide range of phones and so-called phablets (super large phones). This also ensures that if you upgrade your device or own multiple phones, the Olixar TriMount Car Holder is ready for action now and in the future.
360° rotation for the perfect viewing angle
The Olixar Basics TriMount car holder's ball and socket joint rotates through a complete 360°, allowing you to quickly and easily find a comfortable angle when driving. This is ideal to find a perfect viewing position, especially when using your smartphone as a sat nav within your car.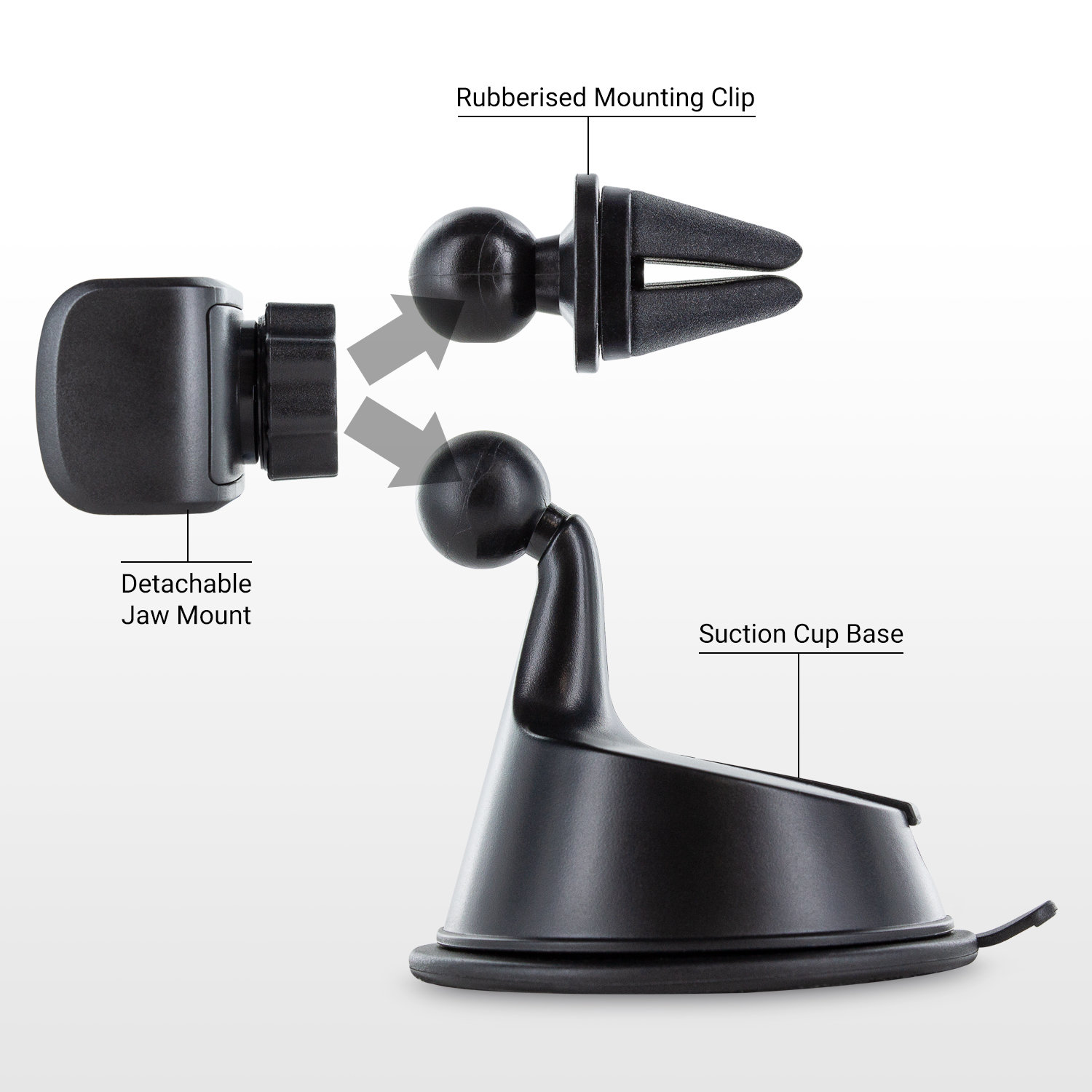 Reusable suction mount
To restore the maximum suction of your Olixar TriMount car holder, all you need to do is wash it under cold water and let it dry.
Please note: this product may not be suitable for dashboards with an unusually complex surface texture or extreme curvature.
What's in the box?
1 X Suction Pad Base
1 X Air Vent Holder
1 X Phone Holder
Omat tiedot
| | |
| --- | --- |
| Part No | olx-70581 |
| UPC | 5056208111081 |
| Mobile Fun ID | 70581 |
| Colour | Black |
| Brand Name | Olixar Basics |
Toimitus & Palautus
Perus postilähetys: 4,50€
Edullinen, luotettava postipalvelu, sopii kiireettömille tilaukseille. Tämä palvelu on jäljittämätön. Lähetys toimitetaan yleensä 5-10 arkipäivän kuluessa.
DHL Express palvelu: 28,00€
Nopea, turvallinen ja luotettava palvelu. Etuna täysi jäljityspalvelu, jonka avulla voit seurata pakettisi kulkua matkan varrella. Lähetys toimitetaan yleensä 1-3 arkipäivän kuluessa.
Jos tilauksesi on alle 150 € ilman toimituskuluja, ALV sisältyy jo hintaan, jonka maksat kassalla. Tämä tarkoittaa, että maksua ei makseta arvonlisäveroa, kun tilauksesi toimitetaan sinulle. Jos tilauksesi on yli 150 €, sinulta ei veloiteta arvonlisäveroa kassalla, ja saat tämän vuoksi tämän erillisenä maksuna paikallisen ALV-kantasi perusteella.


Huomautus:

Arvioidut saapumisajat on otettu suoraan kuriiridemme antamista tiedoista. Nämä ovat vain arvioita, MobileFun ei ole vastuussa, jos tämä vaihtelee.
Kaikki tuotteet toimitetaan varastoltamme Isossa-Britanniassa.
Puuttuvat tai viivästyneet tuotteet: Huomaa, että meidän on odotettava 25 työpäivää, ennen kuin voimme jäljittää, korvata tai palauttaa kadonneet tuotteet.
Postipalvelu ei ole käytettävissä arvokkaille tilauksille, vaan pikalähetystapaa käytetään.