Olixar USB-C Latauskaapeli- 1m
Varmista että sinun USB-C tyyppisten laitteet ovat aina täysin ladattuja koiras USB-C tyyppisestä USB 3.0 koiraskaapeliin. Voit käyttää tätä kaapelia USB seinä lataajan kanssa tai tietokoneesi tai kannettavasi kautta. 1m pituus.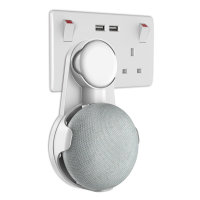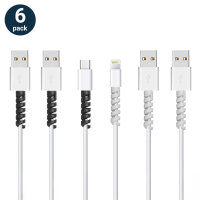 Most Helpful Reviews
Arviot
304235

Bought as a spare charger lead works good

| | |
| --- | --- |
| | Phillip Davies |
| | 29th Huhtikuu 2023 |

Brilliant exactly how it was described

303303

Well pleased with this lead.Brilliant site to buy from

| | |
| --- | --- |
| | John Smee |
| | Bournemouth |
| | 8th Maaliskuu 2023 |

Well priced - good quality

302205

| | |
| --- | --- |
| | Robert Wyatt |
| | Iphone |
| | 12th Tammikuu 2023 |
Key Features
Designed for connection of USB-C hardware to USB supported devices
Allows simultaneous charging and syncing of your USB-C device
USB 3.0 super speed transfers
Reversible USB-C connector
Compatible with a USB mains charger and a PC
Tested to be compliant with USB-A to USB-C standards
1m length cable
Description
Suunniteltu USB-C laitteiston liittämiseen USB tuetuille laitteille
Suunniteltu liittämään älypuhelimia, tabletteja ja muita USB-C (USB-C tyyppisellä) varustettua laitteistoa USB-käyttöisiin laitteisiin niin että sinä voit ladata ja synkata laitteesi.

USB 3.0 supernopeilla siirroilla
Kaapeli on kaapeli USB-3.0:lla supernopeisiin datasiirtoihin mikä tarkoittaa, että voit siirtää materiaalia puhelimeesi ja puhelimestasi sekunneissa minuuttien sijaan.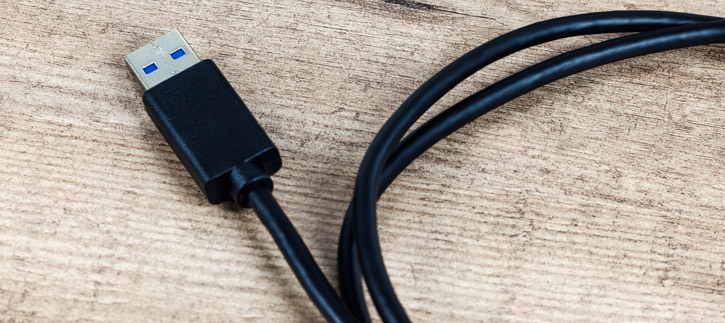 Käännettävä USB-C liitin
Edellisten USB versioiden sijaan, USB-C liitin on täysin käännettävä mikä tarkoittaa, että voit liittää yhteensopivan puhelimesi tai tablettisi USB-C liittimellä helposti.

Mahdollistaa yhtäaikaista latausta ja synkkausta USB.C laitteestasi
Tämä laadukas kaapeli antaa sinulle mahdollisuuden liittää USB-C yhteensopivaa laitteistoa kannettavaasi tai pöytätietokoneesi lataamaan puhelimesi ja vaihtamaan / synkkaaman dataa yhtäaikaisesti.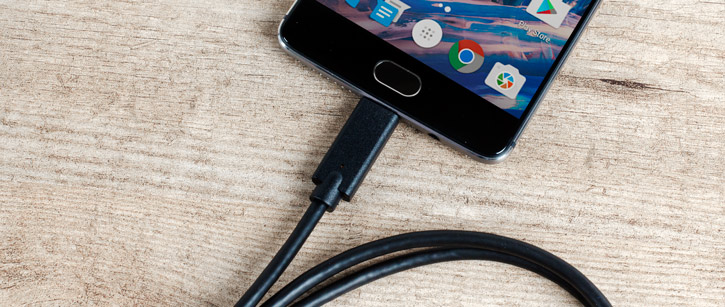 Yhteensopiva USB seinälataajan ja PC:n kanssa
Normaalilla USB yhteydellä tämä kaapeli on yhteensopiva seinälataajan kanssa, jolla on USB portti, ja myös kannettavan tai PC:n kanssa – joten sinulla on kokonainen vaihtelevuus sinun lataustarpeisiin.

Testattu noudattamalla USB-A - USB-C standardia

Tämä kaapeli on testattu vastaamaan USB-A – USB-C standardia. Kaapelit, jotka eivät noudata säännöksiä voivat kuluttaa jopa 3 amp. (3A), mikä voisi mahdollisesti vaurioittaa liitettyä laitteistoa, kun ne eivät ole yhteensopivia niin ison virta tuonnin kanssa.
Älä ota riskiä, koska Olixar USB-C Latauskaapeli on testattu varmistamaan, että se noudattaa USB-A – USB-C standardia, sillä on vaadittu 56kΩ vastus, joka on tarpeellinen suojelemaan laitteitasi.
Find out more on our blog post: Looking for USB-C compliant cables? Here's how we test ours.
Technical specifications
Omat tiedot
| | |
| --- | --- |
| Part No | olx-51518 |
| UPC | 5055401735780 |
| Mobile Fun ID | 51518 |
| Colour | Black |
| Brand Name | Olixar |
Toimitus & Palautus
Perus postilähetys: 4,50€
Edullinen, luotettava postipalvelu, sopii kiireettömille tilaukseille. Tämä palvelu on jäljittämätön. Lähetys toimitetaan yleensä 5-10 arkipäivän kuluessa.
DHL Express palvelu: 28,00€
Nopea, turvallinen ja luotettava palvelu. Etuna täysi jäljityspalvelu, jonka avulla voit seurata pakettisi kulkua matkan varrella. Lähetys toimitetaan yleensä 1-3 arkipäivän kuluessa.
Jos tilauksesi on alle 150 € ilman toimituskuluja, ALV sisältyy jo hintaan, jonka maksat kassalla. Tämä tarkoittaa, että maksua ei makseta arvonlisäveroa, kun tilauksesi toimitetaan sinulle. Jos tilauksesi on yli 150 €, sinulta ei veloiteta arvonlisäveroa kassalla, ja saat tämän vuoksi tämän erillisenä maksuna paikallisen ALV-kantasi perusteella.


Huomautus:

Arvioidut saapumisajat on otettu suoraan kuriiridemme antamista tiedoista. Nämä ovat vain arvioita, MobileFun ei ole vastuussa, jos tämä vaihtelee.
Kaikki tuotteet toimitetaan varastoltamme Isossa-Britanniassa.
Puuttuvat tai viivästyneet tuotteet: Huomaa, että meidän on odotettava 25 työpäivää, ennen kuin voimme jäljittää, korvata tai palauttaa kadonneet tuotteet.
Postipalvelu ei ole käytettävissä arvokkaille tilauksille, vaan pikalähetystapaa käytetään.