PopSockets Black 2 Flex Tripod PopMount
Take high-quality and stable photos with the Popsockets 2 Flex Tripod PopMount. This super flexible and effective phone mount and tripod allows you to take pictures from any angle you're looking for. Film on-the-go content creation with Popsockets!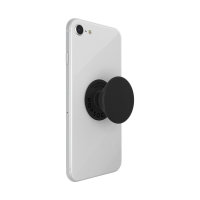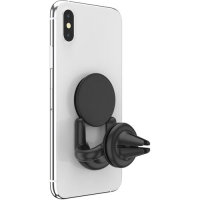 Key Features
Perfect for vlogging & content creation
Universal usage
Adaptable to any environment
Flexible arms
Reversible mount head
Easily foldable
Tripod & desk stand feature
Description

Perfect for vlogging & content creation
The Popsockets PopMount 2 Flex Mount is light and convenient to carry anywhere you go. So it is perfect for filming vlogs and content creation on the go.
Universal usage
The PopMount 2 Flex is perfect for filming anything you wish! Whether you want to take it to the gym and film your workout, or get the perfect angle for your next makeup tutorial. This PopMount is also compatible with all pop sockets, all you need to do is attach the PopMount to the bottom of your pop socket and enjoy vlogging on the go!
Adaptable to any environment
Hold, stand, or mount your device anywhere and on anything, like a railing or street sign. The silicone-wrapped wireframe allows for the ultimate flex and hold.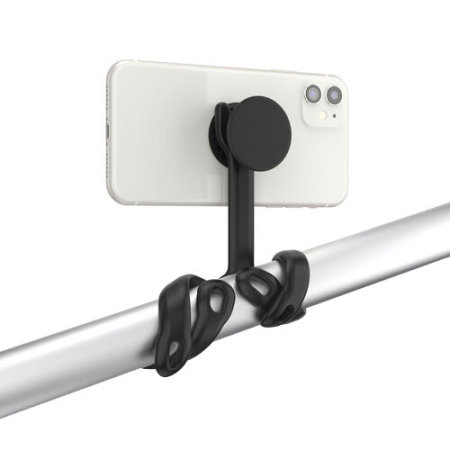 Flexible arms
The Popsockets PopMount 2 Flex Mount is designed with flexible arms making it easy to shape and position. Prop it up to use as a tripod or use it as a desk mount!
Reversible mount head
The PopMount 2 Flex has a reversible and flexible mount head designed to accommodate all PopGrips.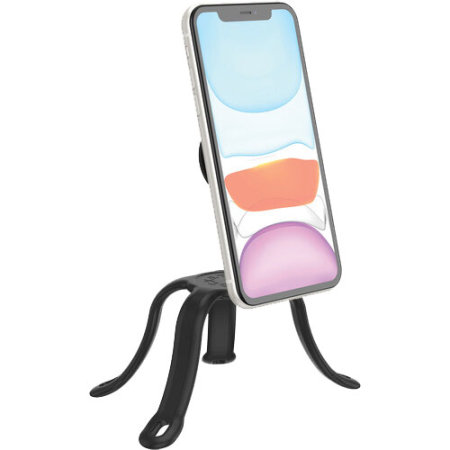 Easily foldable
Designed to be foldable for easy transport and storage, when not in use, you can easily put it away in your pocket and take it out when you need it.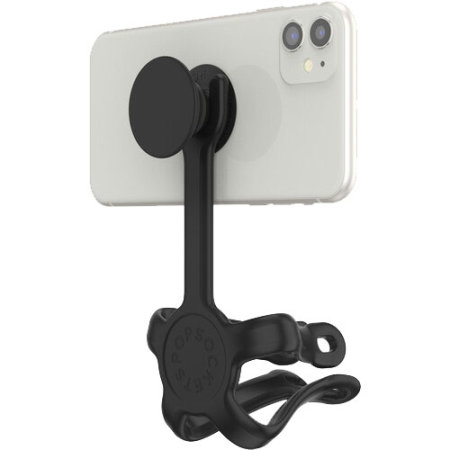 Tripod & desk stand feature
Another great feature about this Popsockets Tripod PopMount is that it also converts into a handy phone stand for you to put on your desk for hands-free viewing.
Please Note: Popsocket must be bought separately as this PopMount does not come with one.
Item dimensions
L x W x H: 20.6 x 21.6 x 0.7 centimeters.
What's in the box?
1 x Popsockets Black PopMount 2 Flex Mount
Omat tiedot
| | |
| --- | --- |
| Part No | 803735 |
| UPC | 8429781828030 |
| Mobile Fun ID | 93598 |
| Colour | Black |
| Brand Name | PopSockets |
Toimitus & Palautus
Perus postilähetys: 4,50€
Edullinen, luotettava postipalvelu, sopii kiireettömille tilaukseille. Tämä palvelu on jäljittämätön. Lähetys toimitetaan yleensä 5-10 arkipäivän kuluessa.
DHL Express palvelu: 28,00€
Nopea, turvallinen ja luotettava palvelu. Etuna täysi jäljityspalvelu, jonka avulla voit seurata pakettisi kulkua matkan varrella. Lähetys toimitetaan yleensä 1-3 arkipäivän kuluessa.
Jos tilauksesi on alle 150 € ilman toimituskuluja, ALV sisältyy jo hintaan, jonka maksat kassalla. Tämä tarkoittaa, että maksua ei makseta arvonlisäveroa, kun tilauksesi toimitetaan sinulle. Jos tilauksesi on yli 150 €, sinulta ei veloiteta arvonlisäveroa kassalla, ja saat tämän vuoksi tämän erillisenä maksuna paikallisen ALV-kantasi perusteella.


Huomautus:

Arvioidut saapumisajat on otettu suoraan kuriiridemme antamista tiedoista. Nämä ovat vain arvioita, MobileFun ei ole vastuussa, jos tämä vaihtelee.
Kaikki tuotteet toimitetaan varastoltamme Isossa-Britanniassa.
Puuttuvat tai viivästyneet tuotteet: Huomaa, että meidän on odotettava 25 työpäivää, ennen kuin voimme jäljittää, korvata tai palauttaa kadonneet tuotteet.
Postipalvelu ei ole käytettävissä arvokkaille tilauksille, vaan pikalähetystapaa käytetään.