Satechi R1 Universal Aluminum Hinge Holder Foldable Stand - Space Grey
The R1 Aluminium Stand from Satech is universally compatible & capable of holding your smartphone, tablet or even a laptop. The sleek, aluminium body fits in with any surrounding, while the perfect hold is ideal for watching films or working on the go.
Miksi?
Universal design supports any device
Small, lightweight and incredibly stylish
Brilliant for watching media
Ultra-portable and foldable design
Adjustable for the best viewing experience
Description
Universal design supports any device
The Satechi R1 Aluminium Style Desk Stand is completely gadget-friendly, which means that it does not matter which smartphone or tablet you have. It is also more than capable of holding most, if not all laptops and MacBooks! The Satechi R1 Universal Desk Stand sits discreetly to provide a dedicated home for your device and looks great in any setting.
The Satechi R1 is fully compatible with 4" to 13" tablets, laptops and smartphones, which weight no more than 8.8 pounds (4 kg). It has been confirmed to work flawlessly with iPads, Macbooks (2015/2016), Nintendo Switch, Samsung Galaxy S8, Google Nexus, HTC, LG, Kindle, Amazon Fire, Microsoft Surface Pro 4 and other devices.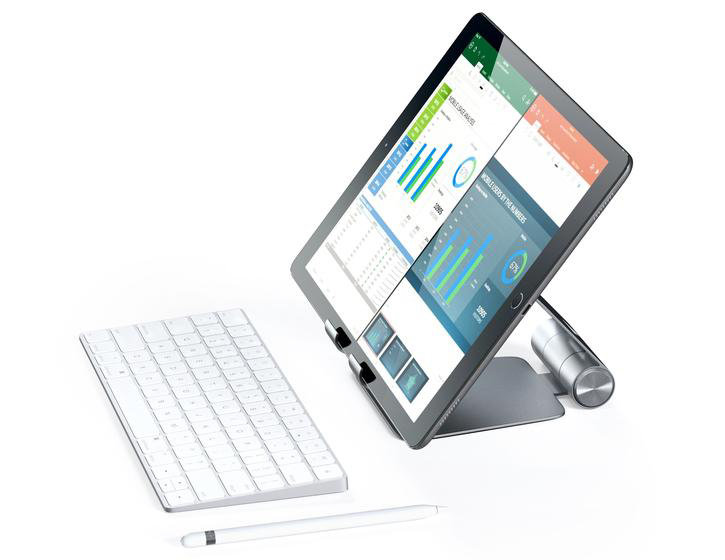 Small, lightweight and incredibly stylish
This relatively small, lightweight and ultra-stylish aluminium stand from Satechi is perfect for holding your device in place, allowing you to find the best viewing position. The lightweight aluminium-style body looks fantastic in any surrounding it finds itself in, perfect for use at home, in the kitchen or at work. Lightweight but incredibly sturdy, the Satechi R1 provides the perfect place to rest your device.
Brilliant for watching media
The R1 stand is perfect for watching movies, reading eBooks, participating in online meetings, surfing the web, conducting presentations, viewing photos or anything else you can think of. It's a highly professional grade product that is affordable and great value for money. You will surely be impressed by the quality of the product.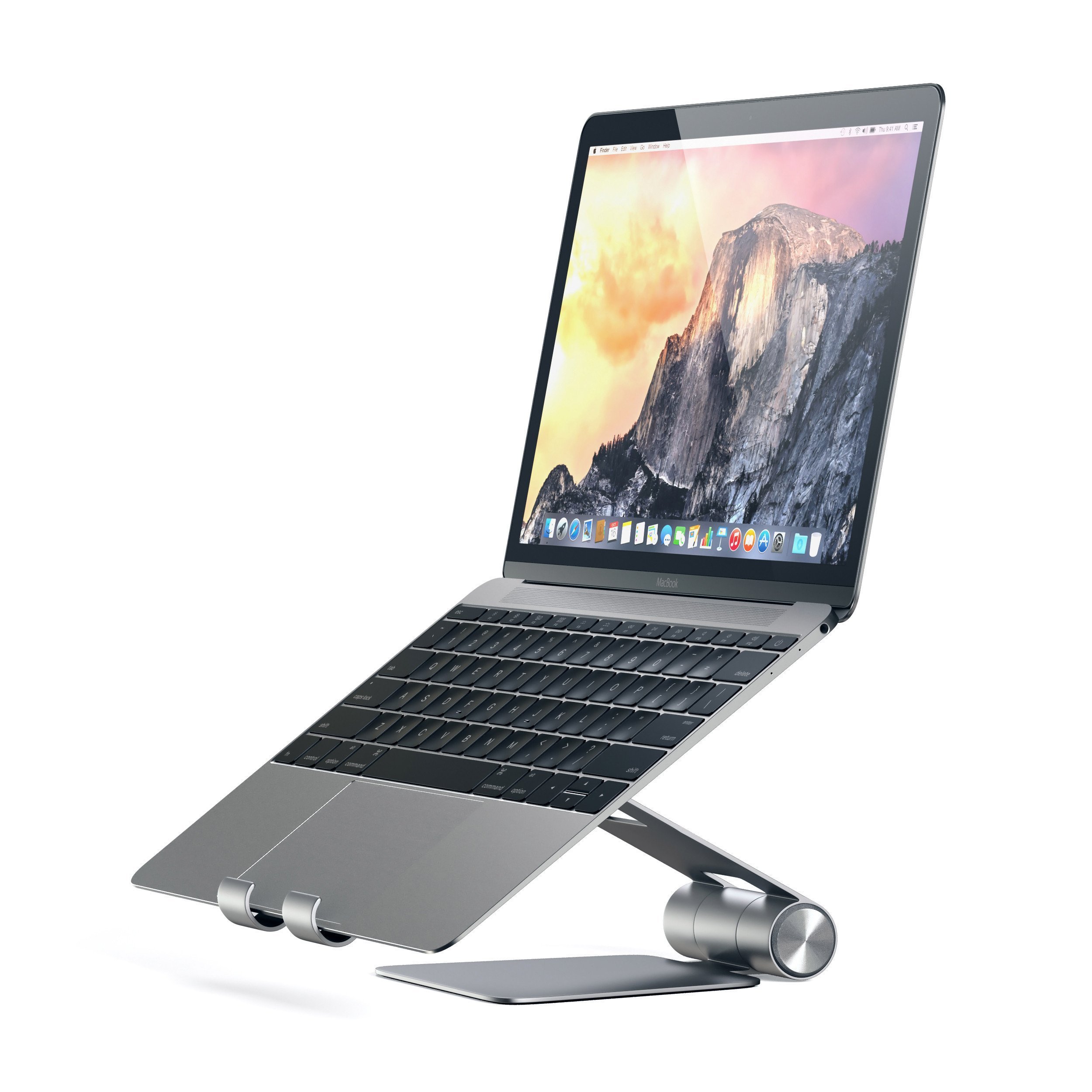 Ultra-portable and foldable design
The R1 desk stand has been designed and precisely engineered to collapse and fit nicely in your briefcase or a backpack. This means that you can take this stand away with you, and be able to experience a comfortable working position at all times.
Adjustable for the best viewing experience
The Satechi R1 case features a 270-degree mount hinge and 180-degree base hinge, all of which allow you to adjust the viewing height and angle for that best viewing experience. This will also help to reduce the stress and strain on your neck and back muscles, as you can slightly raise the stand, thus reducing slouching.
Omat tiedot
| | |
| --- | --- |
| Part No | ST-R1M |
| UPC | 0879961006839 |
| Mobile Fun ID | 66766 |
| Colour | Black, Grey |
Toimitus & Palautus
Perus postilähetys: 3.99€
Edullinen, luotettava postipalvelu, sopii kiireettömille tilaukseille. Tämä palvelu on jäljittämätön. Lähetys toimitetaan yleensä 5-10 arkipäivän kuluessa..
Jäljitettävä lähetyspalvelu: 14,49 €
Jäljitettävä postipalvelu. Lähetys toimitetaan normaalisti 3-5 arkipäivässä.
DHL Express palvelu: 19.99€
Nopea, turvallinen ja luotettava palvelu. Etuna täysi jäljityspalvelu, jonka avulla voit seurata pakettisi kulkua matkan varrella. Lähetys toimitetaan yleensä 1-3 arkipäivän kuluessa.