Virallinen Samsung Universaali älypuhelimen ajoneuvotelakka
Telakoi puhelimesi turvallisesti autoon tällä aidolla Samsung Universal Vehicle Dock Car Holderilla ja tuulilasi pidikkeellä. Ideaali, kun käytät älypuhlintasi navigaattorina. Samsung auto telakka on suuniteltu universaaliksi, mukautuen kaikkiin puhelimiin.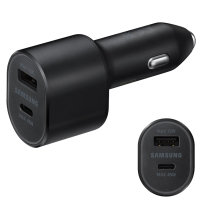 47,99€
Aikaisemmin
59,99€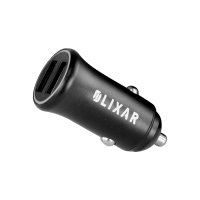 Most Helpful Reviews
Arviot
302288

Great wireless charger holder fits my S20FE perfectly and with fast charge to boot

| | |
| --- | --- |
| | MGLeon |
| | Samsung S20FE |
| | Havant |
| | 17th Tammikuu 2023 |

299870

I was searching everywhere for a wireless car charger for my S22 ultra. After searching videos on YouTube. I came across mobile YouTube channel and seen this and I was sold. I am in the Samsung eco system so this was good enough for me.

| | |
| --- | --- |
| | Matthew Chamakese |
| | S22 ultra |
| | Lloydminster |
| | 2nd Lokakuu 2022 |

299747

I love this charger. It holds up on bumpy roads. Glad I found this one instead of the other one where it's mainly made for the z fold phone. I have the s22 ultra and the spot where I would put my s20 was too small, so this is perfect because I had just a phone holder in mind. I have the uag monarch case and it has no issues holding the phone in
Key Features
Pidä puhelimesi turvallisesti ja laillisesti autossasi.
Pallonivellellä voit säätää lukuisia asentoja ja kulmia
Säädettävä teline sopii kaikkiin Samsungin älypuhelimiin
Sisältää turvallisen tuulilasitelinemekanismin
Virallinen Samsungin tuote
Description
Pidä puhelimesi turvallisesti ja laillisesti autossasi.
Virallinen Samsung ajoneuvotelakka sallii sinun pitää Samsung puhelintasi turvallisesti autossa, monissa eri asennoissa.
Tämä teline on suuniteltu niin, että voit säätää sen mieltymystesi mukaan – säädä kulma ja asento juuri itsellesi sopivaksi.

Pallonivellellä voit säätää lukuisia asentoja ja kulmia
Telineessä on lujatekoinen ja sulava pallonivel, joka sallii sinun säätää älypuhelimesi helpositi optimaaliseen asentoon, joko pysty- tai vaakasuuntaisesti – jotta voit katsoa informaation näytöltä turvallisesti ja laillisesti ajaessasi.
Muotoilun ja materiaalien laatu takaa sen, ettei nivel liikahda puhelimen painon takia tai auton liikkuessa.

Säädettävä teline sopii kaikkiin Samsungin älypuhelimiin
Muotoiltu sopimaan käytännössä mihin tahansa älypuhelimeen, Samsung Universal ajoneuvotelakka sisältää jousitetut säätökahvat, jotka hellästi puristavat puhelintasi, pitäen sen turvallisesti paikoillaan.
Telineeseen sopii jopa 83mm leveä puhelin ja se sopii ideaalisesti Samsungin puhelimiin, jopa kuorien kanssa.
Irroittaaksesi puhelimesi, paina yksinkertaisesti 'quick release' nappia telineen takapuolella avataksesi kahvat.

Sisältää turvallisen tuulilasitelinemekanismin
Ajoneuvotelineen pohjassa oleva, varma imukuppimekanismi pitää puhelimesi jäykästi kiinni tuulilasissa, varmistaen ettei se putoa ajaessasi mutkiin.

Virallinen Samsungin tuote
Koska tämä on aito Samsungin tuote, laatu on taattu. Tuote tarjoaa fantastisen sopivuuden, varmistaen sen, että puhelimesi on turvallisesti kiinni ajaessasi.

What's in the box?
1 X Samsung Wireless Charger
1 X Type-C Cable (1m)
Omat tiedot
| | |
| --- | --- |
| Part No | GP-PLU021SAABW |
| Mobile Fun ID | 35105 |
| Colour | Black |
| Brand Name | Samsung |
Toimitus & Palautus
Perus postilähetys: 4,50€
Edullinen, luotettava postipalvelu, sopii kiireettömille tilaukseille. Tämä palvelu on jäljittämätön. Lähetys toimitetaan yleensä 5-10 arkipäivän kuluessa.
DHL Express palvelu: 28,00€
Nopea, turvallinen ja luotettava palvelu. Etuna täysi jäljityspalvelu, jonka avulla voit seurata pakettisi kulkua matkan varrella. Lähetys toimitetaan yleensä 1-3 arkipäivän kuluessa.
Jos tilauksesi on alle 150 € ilman toimituskuluja, ALV sisältyy jo hintaan, jonka maksat kassalla. Tämä tarkoittaa, että maksua ei makseta arvonlisäveroa, kun tilauksesi toimitetaan sinulle. Jos tilauksesi on yli 150 €, sinulta ei veloiteta arvonlisäveroa kassalla, ja saat tämän vuoksi tämän erillisenä maksuna paikallisen ALV-kantasi perusteella.


Huomautus:

Arvioidut saapumisajat on otettu suoraan kuriiridemme antamista tiedoista. Nämä ovat vain arvioita, MobileFun ei ole vastuussa, jos tämä vaihtelee.
Kaikki tuotteet toimitetaan varastoltamme Isossa-Britanniassa.
Puuttuvat tai viivästyneet tuotteet: Huomaa, että meidän on odotettava 25 työpäivää, ennen kuin voimme jäljittää, korvata tai palauttaa kadonneet tuotteet.
Postipalvelu ei ole käytettävissä arvokkaille tilauksille, vaan pikalähetystapaa käytetään.