Wozinsky USB-A Charged Front Bike Torch With 3 Light Settings - Silver
Lakkautettu
- not available for purchase
A must-have for any bike rider. This attachable, super bright bike light from Wozinsky will allow you to safely ride, no matter the time of day. This torch is USB charged, has 3 brilliant light settings & its contemporary design looks great on every bike
Key Features
Cycle in the dark safely and legally
3 light settings; bright, very bright & flash
Lightweight, contemporary design
Waterproof
Easy to install
No need for batteries
Description
Be able to bike in the dark safely and legally with this high-quality, bike light from Wozinsky. With 3 separate settings for the light; you can either have them bright, flashing or super bright - which is perfect for any occasion.
Cycle in the dark safely and legally
Due to the bright and very bright settings, this torch can be used to brighten up your way - allowing you to cycle at whatever time needed. Whether that's 6am to cycle to work, or 8pm to cycle home.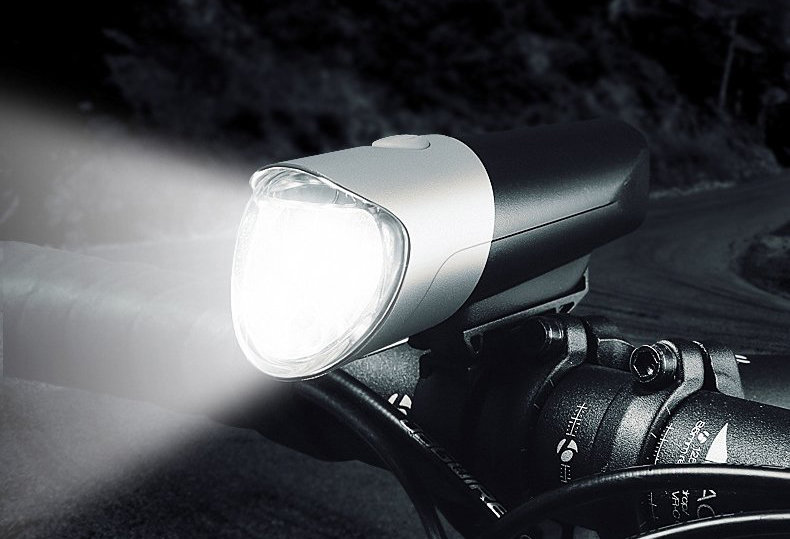 3 light settings; bright, very bright & flash
This torch has 3 amazing settings:
-bright; for when it isn't too dark, but you need some light to guide you
-flash; when you need people to know that you are coming
-very bright; this is perfect for dark nights or extremely bad weather as it will completely brighten your adventure
Lightweight, contemporary design
This black/silver torch will fit in perfectly with any bike. Look great, whilst feeling great with this contemporary torch from Wozinsky.
Waterproof
As you never know what the weather will be like when you cycle, having a torch that will be able to go through any extreme with you is important. This torch from Wozinsky has been made with this in mind and is completely waterproof, meaning that no matter whether it's raining or a clear night sky, the torch will light your way.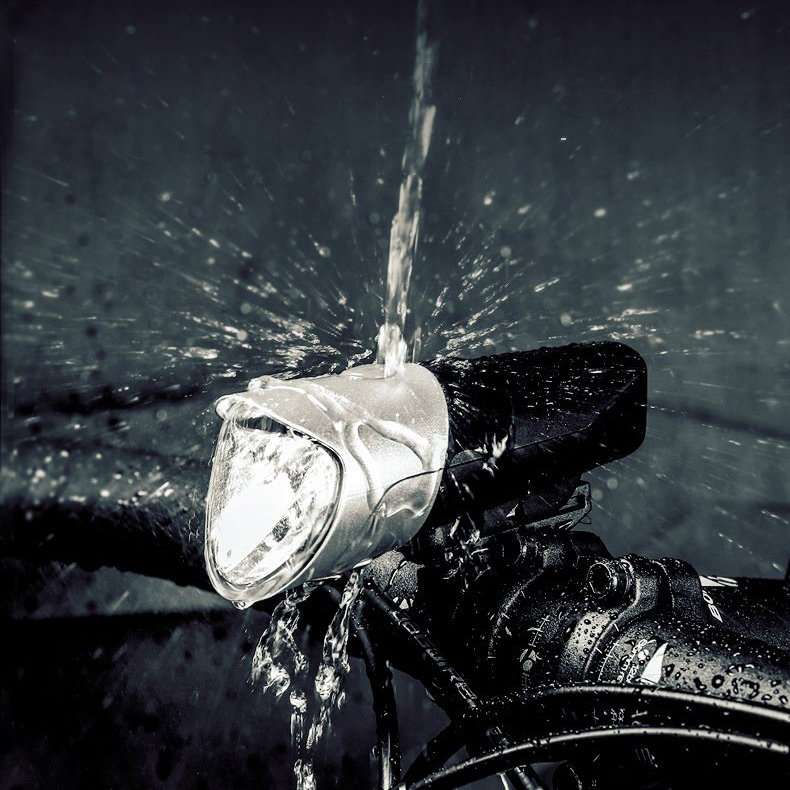 Easy to install
This torch is super easy to install, simply screw it onto your bike holder, slide in the torch and then start on your next adventure!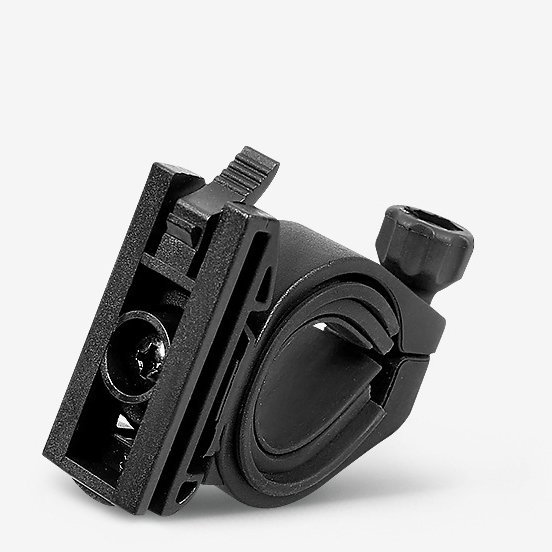 No need for batteries
This torch is not powered by batteries and instead is charged through a USB cable. Simply charge the torch for a couple of hours and the battery will last for many of your biking adventures. Once you're done cycling, all you have to do is detach the torch & put it on charge ready for your next adventure!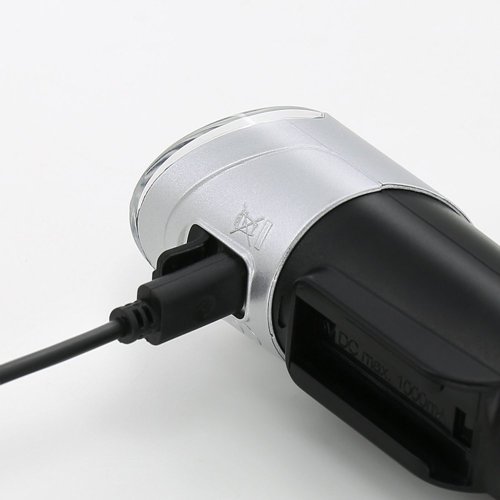 Dimensions: 105 x 40 x 40 mm
Material: ABS + silicon
Brightness: 80 lumens
Working mode: 2 brightness degrees + flashing
Weight: 121 g
What's in the box?
1 x lamp
1 x handlebar holder
3 x rubber washers for handle
1 x USB-A to micro-USB cable
Omat tiedot
| | |
| --- | --- |
| Part No | WFBLB1 |
| UPC | 5907769300233 |
| Mobile Fun ID | 84704 |
| Colour | Black, Silver |
| Brand Name | Wozinsky |
Toimitus & Palautus
Perus postilähetys: 4,50€
Edullinen, luotettava postipalvelu, sopii kiireettömille tilaukseille. Tämä palvelu on jäljittämätön. Lähetys toimitetaan yleensä 5-10 arkipäivän kuluessa.
DHL Express palvelu: 28,00€
Nopea, turvallinen ja luotettava palvelu. Etuna täysi jäljityspalvelu, jonka avulla voit seurata pakettisi kulkua matkan varrella. Lähetys toimitetaan yleensä 1-3 arkipäivän kuluessa.
Jos tilauksesi on alle 150 € ilman toimituskuluja, ALV sisältyy jo hintaan, jonka maksat kassalla. Tämä tarkoittaa, että maksua ei makseta arvonlisäveroa, kun tilauksesi toimitetaan sinulle. Jos tilauksesi on yli 150 €, sinulta ei veloiteta arvonlisäveroa kassalla, ja saat tämän vuoksi tämän erillisenä maksuna paikallisen ALV-kantasi perusteella.


Huomautus:

Arvioidut saapumisajat on otettu suoraan kuriiridemme antamista tiedoista. Nämä ovat vain arvioita, MobileFun ei ole vastuussa, jos tämä vaihtelee.
Kaikki tuotteet toimitetaan varastoltamme Isossa-Britanniassa.
Puuttuvat tai viivästyneet tuotteet: Huomaa, että meidän on odotettava 25 työpäivää, ennen kuin voimme jäljittää, korvata tai palauttaa kadonneet tuotteet.
Postipalvelu ei ole käytettävissä arvokkaille tilauksille, vaan pikalähetystapaa käytetään.